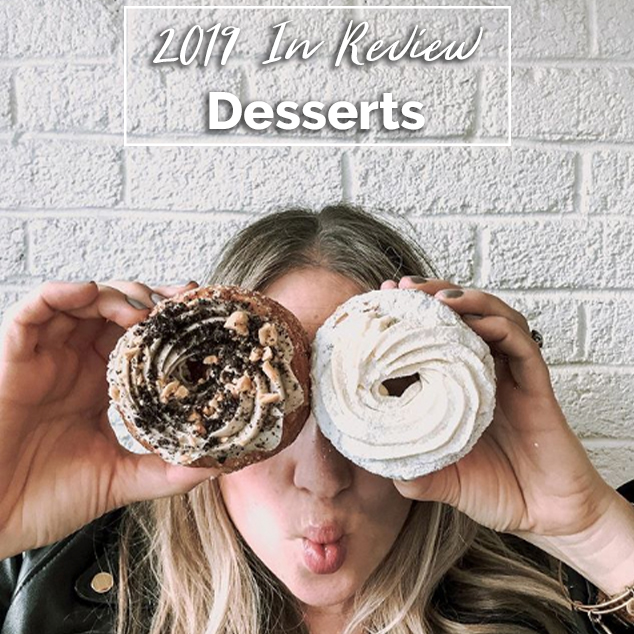 We return with Part 7 of 8 in our Year in Review Series
Check out Part 1: Superlatives
Check out Part 2: Travel Stats
We love desserts, anything from ice cream to pastries, key lime bars to doughnuts…it all tastes amazing.
Everyone loves desserts, so we know you're not skipping this episode!
Today Heather and I go through our top 8 desserts (16 total + 1 honorable mention) from 2019, from hometown to widely available to cities around the world, if it's delicious, it's on the list!
What was your favorite dessert of 2019? If you get to hit up any of the places we list then please let us know @ExtraPackofPeanuts and snap a pic and hashtag it #EPOPSentUs!
Click here to download the episode directly.
Check out the entire library of EPoP Travel Podcasts on iTunes.
Do you have travel questions for Trav about travel or travel hacking? Tweet us @packofpeanuts or Instagram @extrapackofpeanuts, or even on Facebook! Anywhere you can find us!
In This Episode
03:50 Honorable Mention
05:10 Starting Off With An Old Favorite
07:50 Creamy Peanut Butter
10:25 Keeping It Local
14:45 Doughnut Crazed
16:30 Portland Pride
20:45 Ice Cream In Florida
23:35 Number 3/2
28:25 More Doughnuts
32:25 Number Ones
Links
Multi Locations
Homemade
Key Lime Bar – Aunt Lynne
British Columbia
Colorado
Florida
Philadelphia
Oregon
Croatia
New Jersey
Maine
Vermont
Want More?
Leave a Review!
iTunes reviews are one of THE most important factors for podcasts. If you enjoy the show please take a second to leave the show a review on iTunes!
Click this link: Leave a review on iTunes
Hit "View in iTunes" on the left-hand side under the picture.
Leave an honest review.
You're awesome!