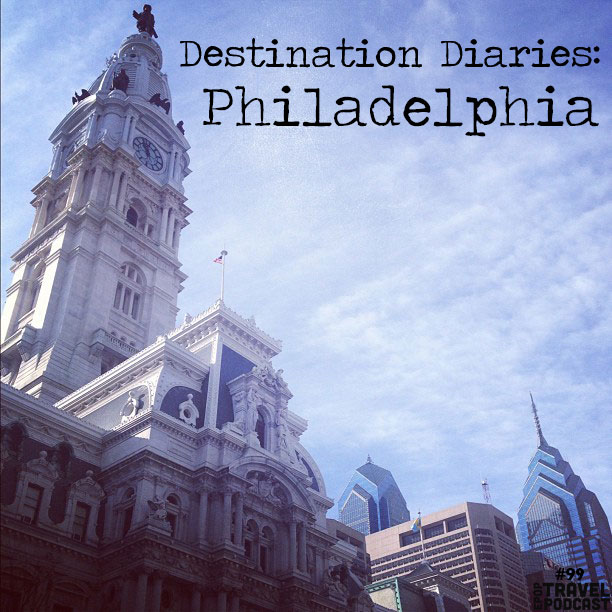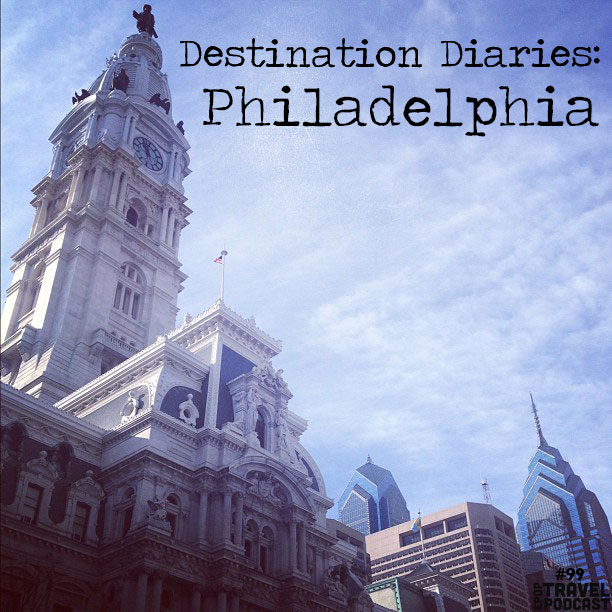 Today we bring you a very special destination diary, one close to our hearts.
Our hometown.
Philadelphia!
From the best places to eat and drink around town (including the dive bars) to the most interesting museums for children and adults, it's all here.
Everything we mention could be done in a couple of day itinerary in Philly (except for maybe all the food. That's a lot of pizza!) and is great for single travelers, couples, or those traveling with children.
What's your favorite place to go in Philly? Did we miss something important that we need to do when we get back from SE Asia? Let us know below!
Right-click to download this episode directly
Check out the entire library of EPoP Travel Podcasts on iTunes
In This Episode
Reading Terminal Market.
The best doughnuts in the world.
More food than you could ever eat.
Fancy bars & dive bars, for both sides of the coin.
Places outside the city center that are great to visit if you have a car.
What everyone always knows about Philadelphia.
The best time to go to some of these places.
Toynbee Tiles.
Places Discussed in This Episode
You can see all the places listed below on this map here! Plan your own tour!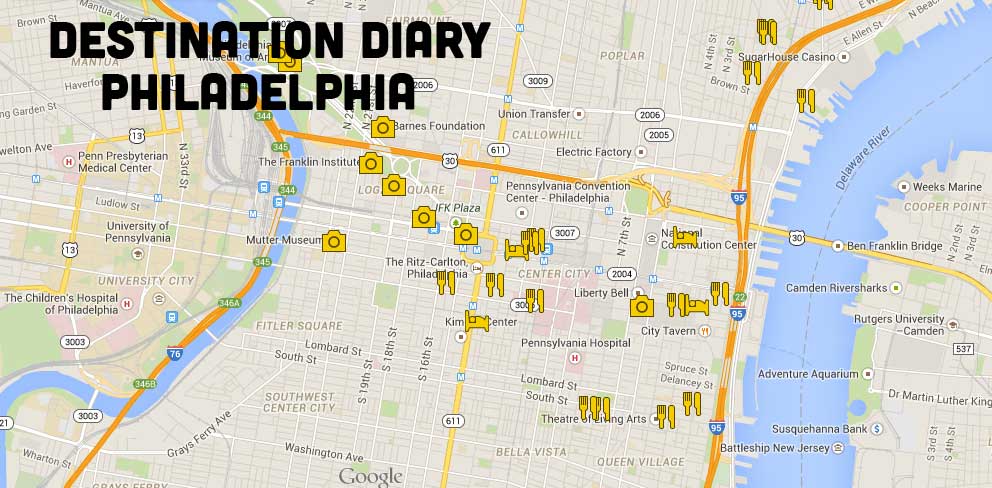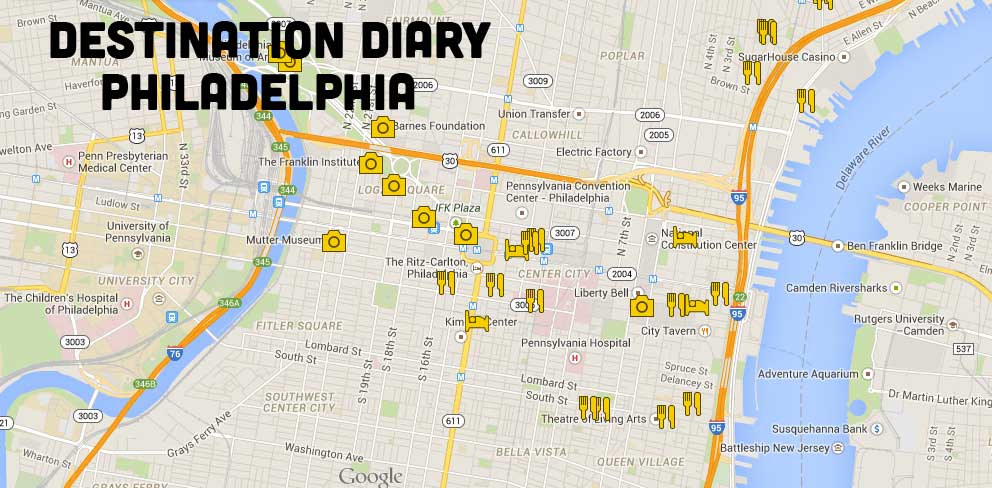 Food Around Town
 Cheesesteak
Bars
Around the 'Burbs
Food in the 'Burbs
Things to do in the City
 Places to Visit With Kids
Places to Stay
Hotels
Hostels
Win a $50 Amazon Giftcard!
The last survey went SO well, that we're doing it again! Click Here to fill out our survey (it only takes 5 minutes, we promise!) and get entered to win a 50 dollar Amazon Giftcard! We'll randomly select one person who answers our survey to win!
I Need Your Help
We've shared our best tips on Philly, now it's time to crowdsource! Let's find others with a strong opinion about Philly and see if we can't get even MORE good suggestions! Click "Tweet This" below.
@PackofPeanuts shares the best places in #Philadelphia. What are your favorite places to eat/drink/visit? → http://bit.ly/1ucrPH8 #travel
Help Us Catch Tim Ferriss on iTunes!
We're gunning to catch Tim Ferris's new podcast and I have a surprise in store if we do. Help out and leave a review on iTunes:
Click this link: Leave a review on iTunes
Hit "View in iTunes" on the left-hand side under the picture.
Leave an honest review.
You're awesome!