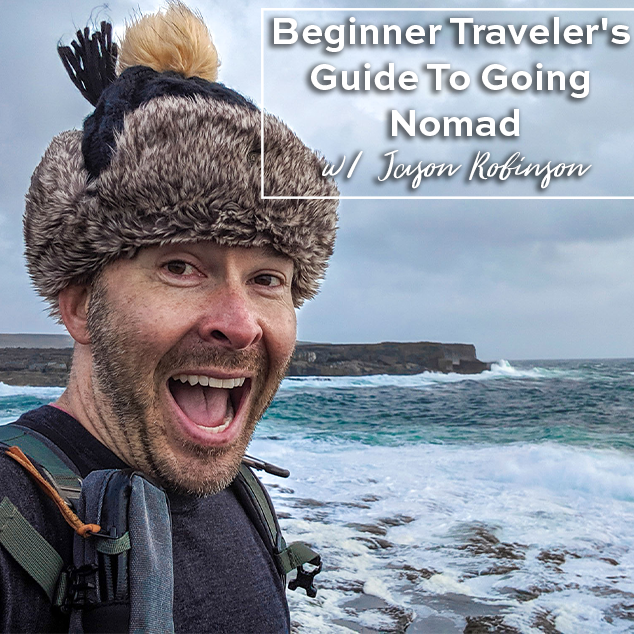 Have you been dragging your feet about going nomadic? Are you coming up with every excuse possible to talk yourself out of it? Are you ready to get out of your own way?
Jason Robinson from The Nomad Experiment is here today to talk about his new book The Beginner Traveler's Guide To Going Nomad, the importance of facing fear, and why it is never too late to live the life you have always dreamed about.
If you are sick of making excuses, living solely in your comfort zone, and waiting for the so-called 'perfect time' to make the leap into a nomad life, then this episode is for you!
What was your biggest takeaway from this episode? Let us know by tagging us in a post on Instagram at @ExtraPackofPeanuts.
Check out the entire library of EPoP Travel Podcasts on Apple Podcasts.
Click here to download this episode directly!
In This Episode
Important Links
Want More?
Leave a Review!
Apple Podcast reviews are one of THE most important factors for podcasts. If you enjoy the show please take a second to leave the show a review on Apple Podcasts!