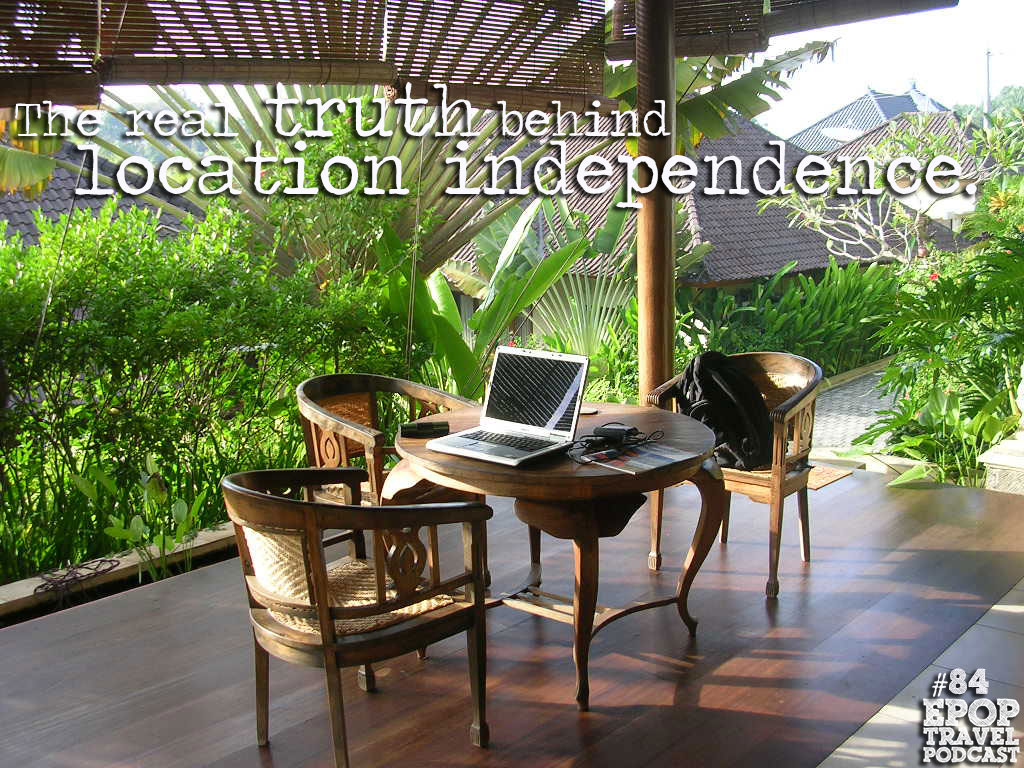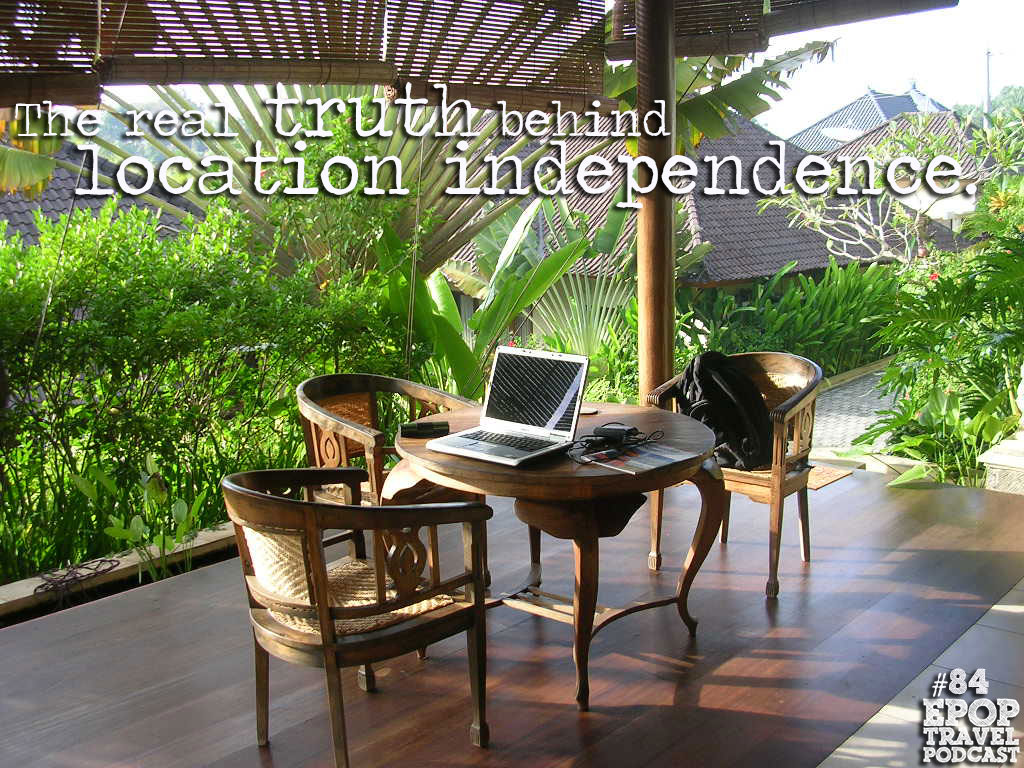 Now, we're not complaining,
But sometimes there are aspects of location independence that aren't so ideal.
It can be quite a roller coaster when you travel while you work. Lack of work triggers, travel issues, bad wifi, the list of things that can, and do, go wrong is endless.
And yet we keep coming back for more!
Today Jason joins me to talk about the not so glamorous side of being location independent and to reveal our new super-secret (until now) community made just for people who have or are looking for this type of lifestyle.
Despite all the things that could go wrong.
Right-click to download this episode directly
Check out the entire library of EPoP Travel Podcasts on iTunes
In This Episode:
The work/travel balance.
When you get excited on the weekends because you can get work done.
Not having a home base.
The lack of obvious triggers to get into "work mode".
Time zone woes.
Wifi – awesome, and so, so frustrating.
Dealing with interruptions.
A brand new project, just for those of us who are location independent.
and much more!
Links Discussed in This Episode:
I Need Your Help
Help us find some of the common problems plaguing digital nomads and click "Tweet This" below!
Ever wondered what the dark side is to being a #DigitalNomad?@ZerotoTravel & @PackofPeanuts share their experiences→ http://bit.ly/1xtTGQV
Help Us Catch Tim Ferriss on iTunes!
We just hit our original goal of 100 reviews on iTunes, which means we are the top-rated travel podcast (and which means I'm giving out $100)!
Now, we're gunning to catch Tim Ferris's new podcast and I have a surprise in store if we do. Help out and leave a review on iTunes:
Click this link: Leave a review on iTunes
Hit "View in iTunes" on the left-hand side under the picture.
Leave an honest review.
You're awesome!