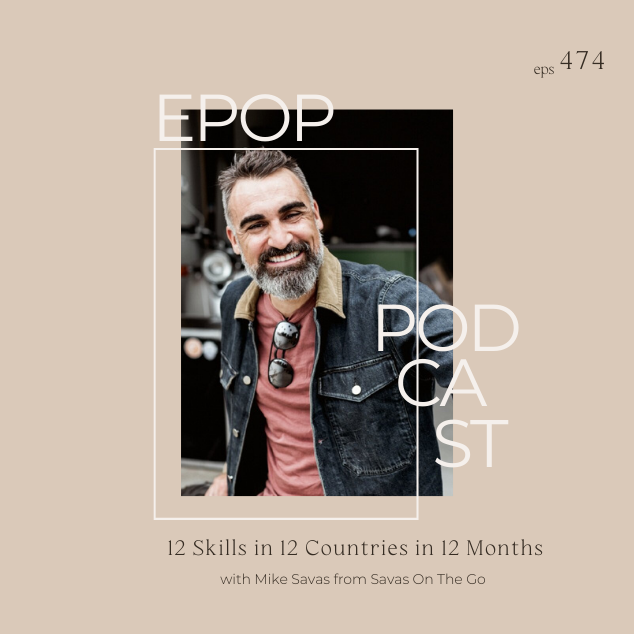 What will be (or was) your mid-life awakening? Have you followed your curiosity, passion, and love of travel to create the opportunities for your dream life?
Today's guest is Mike Savas from Savas On The Go, who is currently on what he deems as his mid-life awakening which will include learning 12 skills in 12 countries in 12 months. Mike is learning from master's in all the skills he has sought out in the places of their greatness with only one month allotted for each location. If you have skills you have always wanted to explore but never gave yourself the permission, time, or focus to do that in the location of its significance then join Mike as he weaves his way through 12 months of travel & self-exploration.
What would your 12 skills in 12 countries look like? Let us know by tagging us in a post on Instagram at @ExtraPackofPeanuts.
Check out the entire library of EPoP Travel Podcasts on Apple Podcasts.
Click here to download this episode directly!
In This Episode
Important Links
Want More?
Leave a Review!
Apple Podcast reviews are one of THE most important factors for podcasts. If you enjoy the show please take a second to leave the show a review on Apple Podcasts!