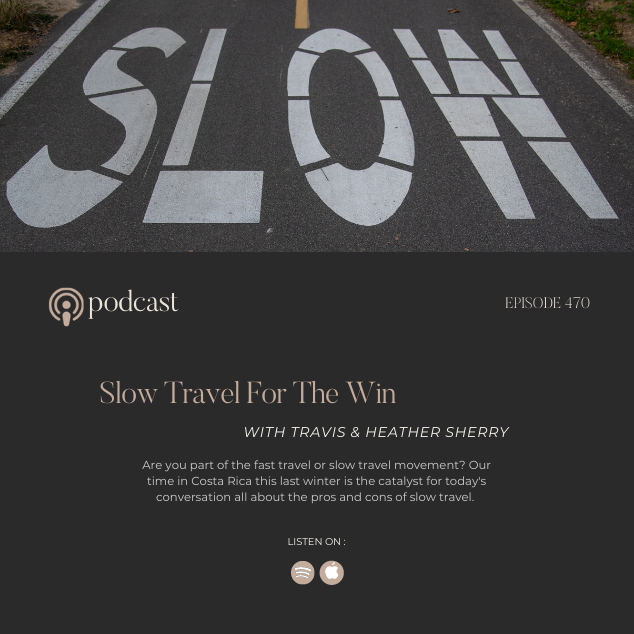 Are you part of the fast travel or slow travel movement? Our time in Costa Rica this last winter is the catalyst for today's conversation all about the pros and cons of slow travel. Trav is a convert from fast to slow and you will hear exactly why in this episode.
If you are stuck in fast travel mode but crave a slower pace then this episode will spur your drive to create a life where slow travel is not only an option but the option.
Today's podcast is sponsored by Oregon State University ECampus.
What was your biggest takeaway from this episode? Let us know by tagging us in a post on Instagram at @ExtraPackofPeanuts.
Check out the entire library of EPoP Travel Podcasts on Apple Podcasts.
Click here to download this episode directly!
In This Episode
Important Links
Want More?
Leave a Review!
Apple Podcast reviews are one of THE most important factors for podcasts. If you enjoy the show please take a second to leave the show a review on Apple Podcasts!