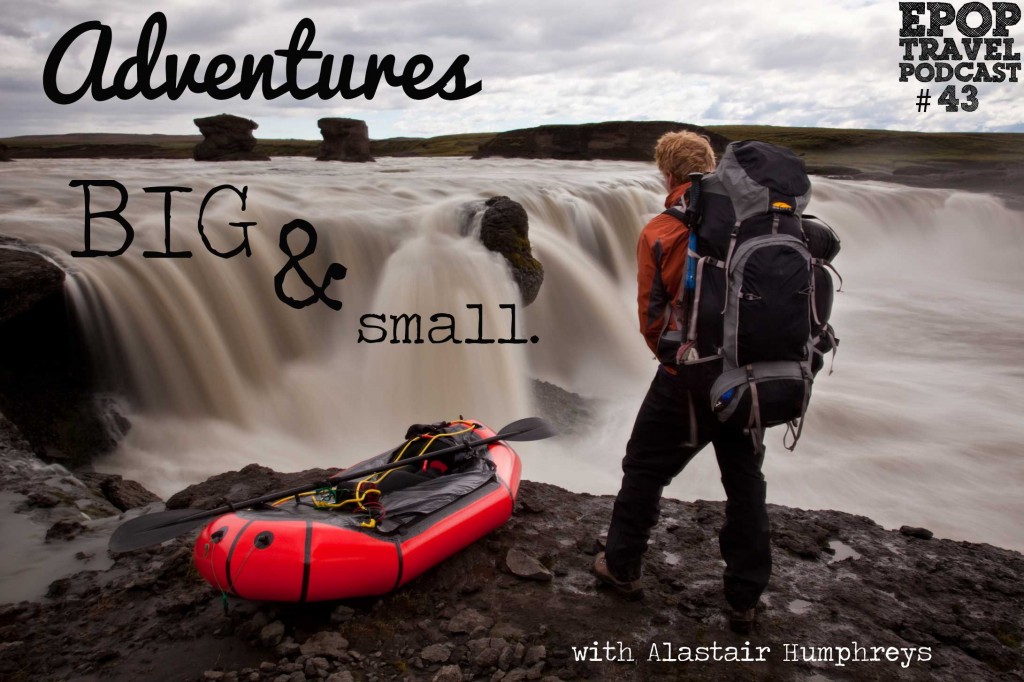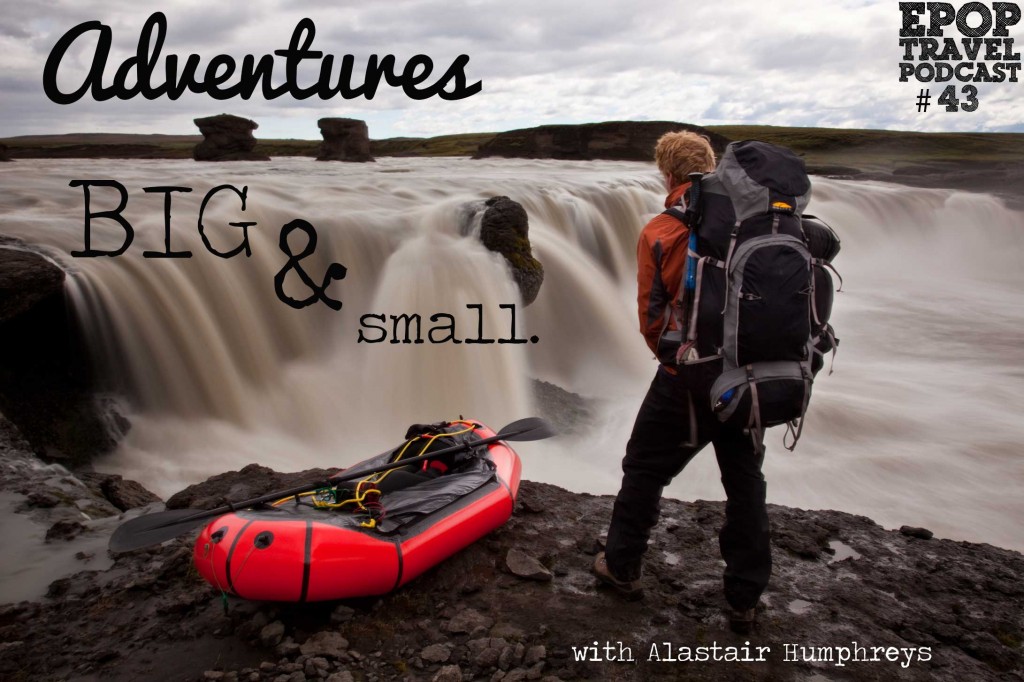 Imagine a world where adventure lurks around every corner, around every bend, and at the top of every hill.
Alastair Humphreys lives in that world. And today, he'll tell us how to join him there.
His journey into a world of adventure started with a bike trip around the world that took him 4 years to finish.
After returning from such an epic journey, he continued to delve into the world of adventure, learning how to find adventure anywhere and everywhere, even in his hometown!
Alastair shares the story behind some of his amazing adventures (like pulling a 600-pound cart through the desert) while providing us with advice on how to make our own lives more adventurous every day.
And he'll prove to you that ANYONE can be an adventurer!
Right-click to download this episode directly
Check out the entire library of EPoP Travel Podcasts on iTunes
In This Episode:
The biggest obstacle everyone faces when going on an adventure.
The types of challenges that he faced on his long bike trip.
The most important thing to do if you want to make travel or adventuring part of your business of lifestyle.
When it is okay to decide to quit.
One piece of advice for cheap travel that could save you thousands of dollars.
How to find small adventures no matter where you live.
Why everyone is capable of microadventures.
and much more!
 Links Discussed in This Episode:
I Need Your Help
Help thank Alastair for sharing his awesome stories and giving us such awesome advice by clicking "Tweet This" below:
@Al_Humphreys shared awesome #microadventure & #travel stories on the EPoP Podcast w/@PackofPeanuts. Have a listen —>http://bit.ly/1oaYmdT
Help Us Hit 200 Reviews on iTunes!
We just hit our original goal of 100 reviews on iTunes, which means we are the top-rated travel podcast (and which means I'm giving out $100)!
Now, we're shooting for 200.  To help out:
Click this link: Leave a review on iTunes
Hit "View in iTunes" on the left-hand side under the picture.
Leave an honest review.
You're awesome!