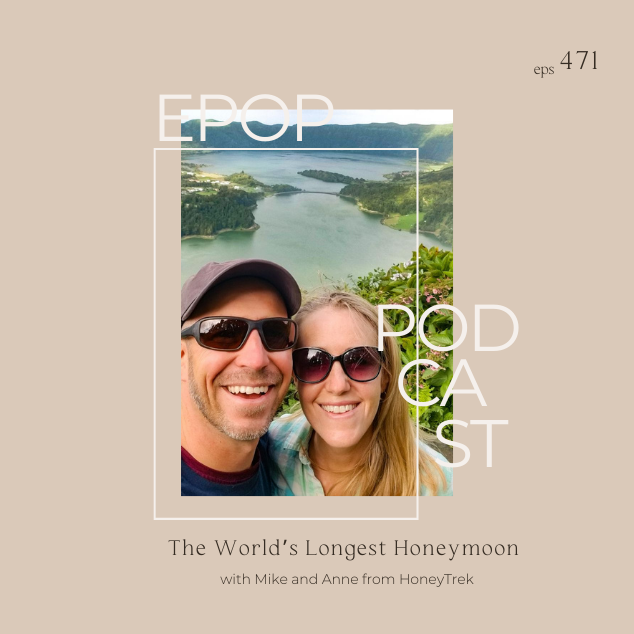 What if you could take the world's longest honeymoon? Where would you go? What would you do? Today's guests are not only world-known (& Guinness record-holders) but also dear friends, Mike & Anne from HoneyTrek.com and they are currently on the world's longest honeymoon at over 9 years long. We get into what life is like on the road (#RVLife), getting trapped in Europe during COVID lockdowns, the gorgeous glamping lifestyle, and so much more.
If you have been biting at the bit to get out and travel again and you love unique and fun ways to explore this world then you will love learning about it all with Mike & Anne.
Are you more likely to go glamping or embrace the RV Life? Let us know by tagging us in a post on Instagram at @ExtraPackofPeanuts.
Check out the entire library of EPoP Travel Podcasts on Apple Podcasts.
Click here to download this episode directly!
In This Episode
Important Links
Want More?
Leave a Review!
Apple Podcast reviews are one of THE most important factors for podcasts. If you enjoy the show please take a second to leave the show a review on Apple Podcasts!