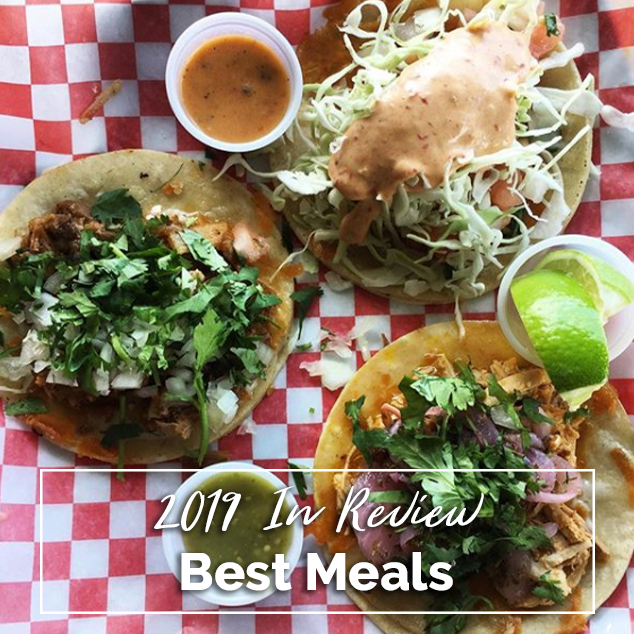 We return with Part 3 of  in our Year in Review Series
Check out Part 1: Superlatives
Check out Part 2: Travel Stats
If you know anything about us, it's that we love to eat. And boy did we eat a lot in 2019!
Today Heather and I are going to go through our top 12 meals of the year (each) for a total of 24 awesome places around the world that you should definitely check out if you're going to be in the neighborhood!
From Croatia and Bosnia & Herzegovina to Philadelphia and Maine, we truly span the globe with today's episode!
What were your favorite meals of 2019? If you get to hit up any of the places we list then please let us know @ExtraPackofPeanuts! If you go to anywhere we have ever discussed please snap a pic & post on Instagram and hashtag #EPOPSentUs
Click here to download the episode directly.
Check out the entire library of EPoP Travel Podcasts on iTunes.
Do you have travel questions for Trav about travel or travel hacking? Tweet us @packofpeanuts or Instagram with #askepop to @extrapackofpeanuts, or even on Facebook! Anywhere you can find us!
In This Episode
06:10 Honorable Mentions
12:48 The List Begins
19:25 The Most Expensive Place In Sarajevo
25:10 OH Canada!
30:35 Croatia FTW
35:00 Best Fish & Chips
38:10 2nd Closest To Trav & Heather
42:10 Delicious Mexico
45:00 Closet Place To Trav & Heather
47:42 Heather Is Too Excited To Talk About This Place
54:20 Back to Bosnia & Herzegovina
59:30 Bringing It Back To Philly
01:04:25 Mainly Maine
01:12:25 Standing Tall in Portland
01:15:30 Drum Roll Please….#1's
Important Links
Bosnia & Herzegovina
Croatia
Florida
Maine
Mexico
New Jersey
Philly
Philly Suburbs
Portland
Prince Edward County
Victoria, Canada
Want More?
Leave a Review!
iTunes reviews are one of THE most important factors for podcasts. If you enjoy the show please take a second to leave the show a review on iTunes!
Click this link: Leave a review on iTunes
Hit "View in iTunes" on the left-hand side under the picture.
Leave an honest review.
You're awesome!