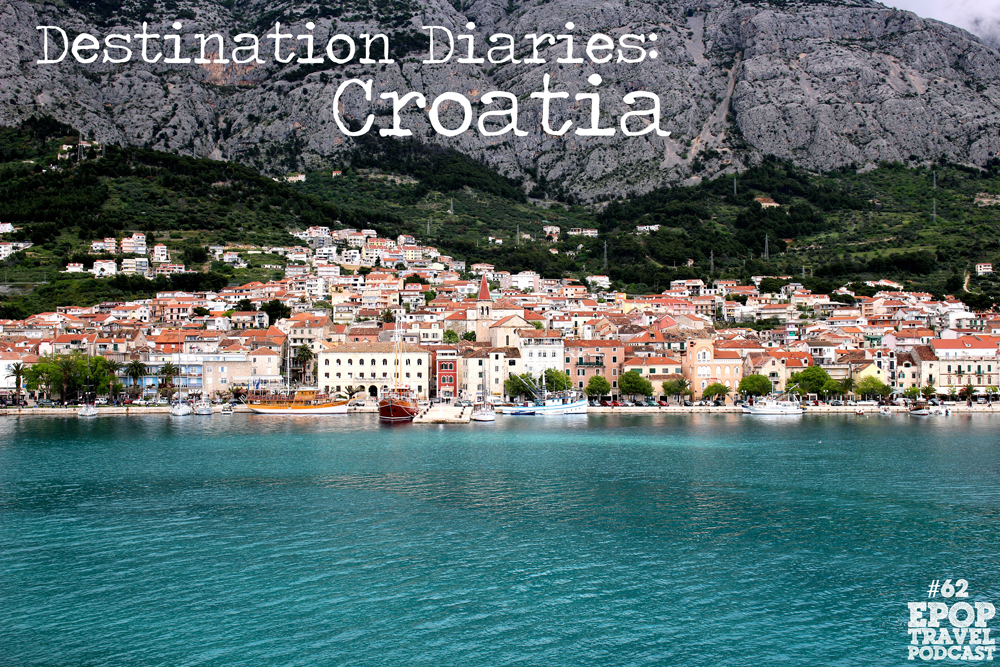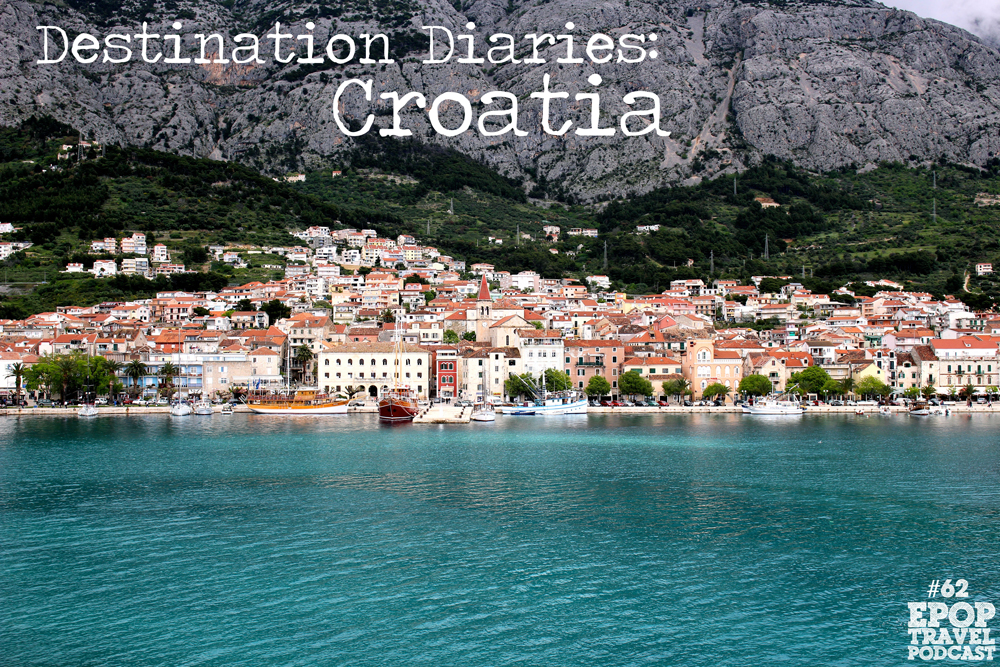 Croatia is a land of beautiful beaches, well preserved historical sites, and delicious fried calamari.
In today's episode, Heather and I take a look back at our 3 weeks in Eastern Europe, most notably, the time we spent on the Dalmatian Coast of Croatia from Split to Dubrovnik.
From walking the walls of a historical city to exploring abandoned resorts and delicious mini pizzas to giant meat platters, this episode is a great overview of the sights and tastes of Croatia.
We'll share some of the best places we stayed, ate, and adventured, and make you long for the clear waters and brilliant views that make up the Dalmatian Coast.
Right-click to download this episode directly
Check out the entire library of EPoP Travel Podcasts on iTunes
Links for Things We Recommend in Croatia
Our itinerary: Split – Brac – Makarska – Dubrovnik – Kupari
I Need Your Help
Help to spread our Destination Diaries and help tell others about the beautiful country of Croatia:
Ever thought about visiting #Croatia? Listen to @Packofpeanuts talk about his time there and share some must sees! –> http://bit.ly/1Ax8KwT
Help Us Catch Tim Ferriss on iTunes!
We just hit our original goal of 100 reviews on iTunes, which means we are the top-rated travel podcast (and which means I'm giving out $100)!
Now, we're gunning to catch Tim Ferris's new podcast and I have a surprise in store if we do. Help out and leave a review on iTunes:
Click this link: Leave a review on iTunes
Hit "View in iTunes" on the left-hand side under the picture.
Leave an honest review.
You're awesome!