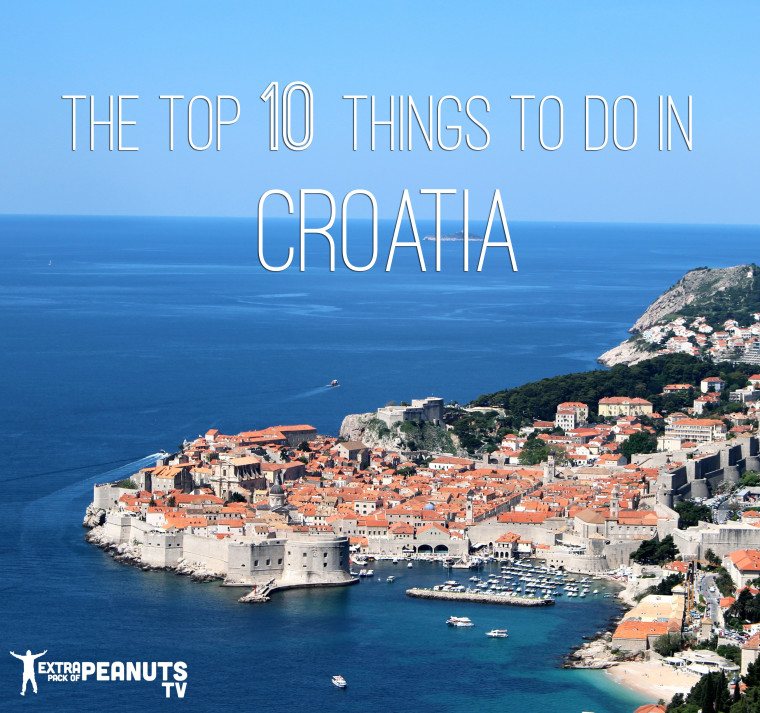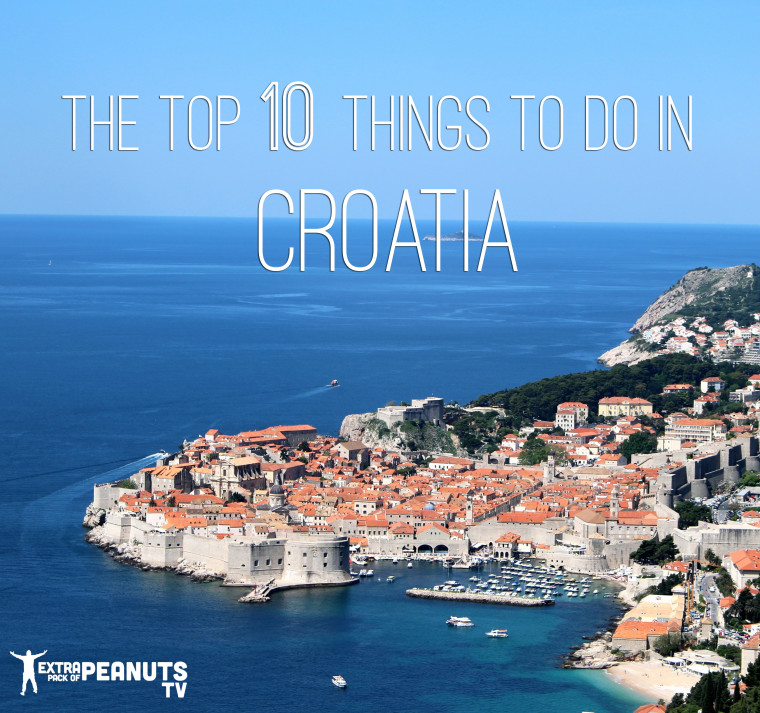 Croatia is an incredible country, and no part is more stunning than the Adriatic coast.
The two main cities, Split and Dubrovnik, form a dynamic duo for any traveler looking for good food, amazing architecture, friendly people, and of course, some of the world's best beaches.
And if you're heading all the way there, you can't just see one – you've got to visit both!
Now, here are the top 10 things to do in Split and Dubrovnik…in under 2 minutes!
Want more details?
Here are the top 10 things to do in Split and Dubrovnik:
SPLIT
1. Wander Through Diocletian's Palace
The best-preserved remaining Roman ruins in the world, Diocletian's Palace is a maze of narrow alleys and tiny shops.
Enter through any of the entrances and get lost amidst the beautiful architecture of this ancient city, which is sure to give you wanderlust!
2. Eat at Popaj's
With personal pizzas for under $2 and delicious chicken sandwiches for $3, this local institution gives you the best bang for your buck in all of Croatia.
Plus, it's seemingly open at all hours of the night and day.
So grab some grub, and then head to…
3. Bacvice Beach
Bacvice is the spot you want to head to for sun and sand – in fact, it's the ONLY spot for sand since it's the only sand beach in downtown Split.
It's also the clearest and cleanest beach in the city, so head here for a swim, some sunbathing or even to grab a bite to eat or drink at one of the beachside cafes.
4. Take the Ferry to Brac
Take the 1-hour ferry ride to the wonderful island of Brac and explore the island by bus or car (it's not that expensive to bring a rental car over).
While you're there, don't forget to visit the quaint town of Bol, where we ate the world's best calamari, and spend a few hours (or days) at Zlatni Rat, known as one of Croatia's best beaches.
5. Walk the Promenade
With lots of great restaurants and people watching, this is a great place to hang out in Split.
Whether you're watching the boats come into the harbor during the day or enjoying the beauty of it lit up at night, nothing beats relaxing on the Promenade.
6. Drive the Coast to Dubrovnik
Both Split and Dubrovnik are stunning in their own right, but the drive between them – that might even have them beat!
Rent a car and enjoy one of our favorite drives in the world – 3 hours of hugging cliffs and fantastic ocean views.
And don't miss Makarska, a beautiful seaside town and a great place for a pit stop.
DUBROVNIK
7. Walk the City Walls
The city of Dubrovnik has a medieval old city completely surrounded by fortified walls (and is the real-life setting for King's Landing in Game of Thrones).
One of the best things to do – and well worth the pricey entrance fee – is to climb up and walk the city walls.
Give yourself a few hours so that you can really explore – there are many places to get on and off the wall if you need to take a break and grab a drink while gazing out over the amazing Adriatic Sea.
8. Explore the Abandoned Hotels Around Dubrovnik
Due to the war that encapsulated that area in the mid-'90s, there are quite a few abandoned hotels outside Dubrovnik.
These hotels, most of which used to be five-star resorts, were destroyed and never repaired.
Which leaves us with amazing opportunities for exploration, located on prime coastal real estate.
The easiest to find is the Hotel Belvedere, which is located within walking distance of the old town of Dubrovnik (here are great instructions on how to find it.)
My favorite spot, which is a little further out of town, is the bay of Kupari, which houses a complex of 9 abandoned hotels.
To get there, drive south from Dubrovnik to Kupari, and when you see a sign that says "beach", turn right and drive back down the lane to the sea.
We had no idea it existed and still found it, so that should be enough info to get you there!
However, use caution when wandering through as they are deteriorating and can be unsafe.
9. Hike or Drive to Bosanka
Save yourself the 100 kunas (about $14) by skipping the cable car and either drive or hike up to Bosanka, the home of Mount Srd, which will reward you with the best views of Dubrovnik.
The drive is stunning, with many hairpin curves and lots of goats along the side of the road.
The walk, which will take you roughly 2 hours from the old town, not only provides you with amazing vantage points the entire way but also will help you burn off those calories from the fried calamari at Buffet Fife.
10. Day Trip to Kotor, Montenegro
This two-hour drive from Dubrovnik is a great way to spend a day.
Just like the drive between Split and Dubrovnik, the scenery is beautiful but in a totally different way.  Once you enter Montenegro, the landscape completely changes, and you feel like you're in a different world (in reality, it's just a different country).
Drive along the bay until you reach Kotor – which has an old city that is fun to explore.
But most importantly, take the fantastic hike up the side of the mountain and peek your head through the windows at the top of the castle, as it reveals a stunning landscape on the other side.
Final Word(s)
Croatia is one of our favorite countries in the world, and there's a reason that the popularity of this once "hidden gem" is booming.
It's an incredible place full of great food, friendly people, rich history, and some of the world's most stunning beaches.
So before it becomes even more discovered, hurry up and get to Croatia, and when you do, make sure to visit both Split and Dubrovnik.
Have you been to Split or Dubrovnik before?  If so, what are your favorite things to do there?  Let us know in the comments below!