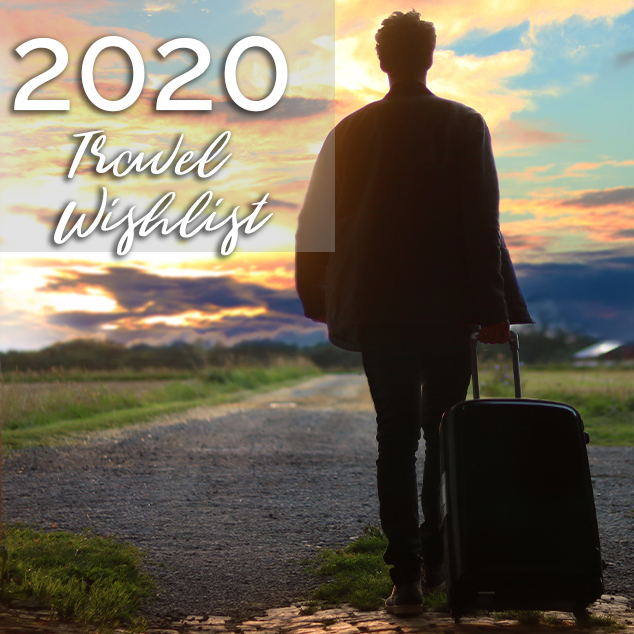 Every year we like to make a list of our dream destinations for the upcoming year. Sometimes we get around to a couple of them, sometimes we don't and they live on to the following year's list, but either way, it's a great way to start off!
We didn't even look back at our 2019 Travel Wishlist because we didn't want to be swayed so we simply asked ourselves 'Where do I want to go' without overthinking it or putting any restrictions on the dreaming of travel for 2020 just pure wanderlust.
Heather and I go through our top 7 destinations (and some honorable mentions), including a couple of surprising destinations from us both!
Where will we go first?
Click here to download the episode directly.
What places are on your dream 2020 travel wishlist? Did any of your places match one of ours?  Let us know @PackofPeanuts!
Check out the entire library of EPoP Travel Podcasts on iTunes.
Do you have travel questions for Trav about travel or travel hacking? Let us know by tagging us in a post on Instagram at @ExtraPackofPeanuts.
In This Episode
Important Links
Want More?
Leave a Review!
iTunes reviews are one of THE most important factors for podcasts. If you enjoy the show please take a second to leave the show a review on iTunes!