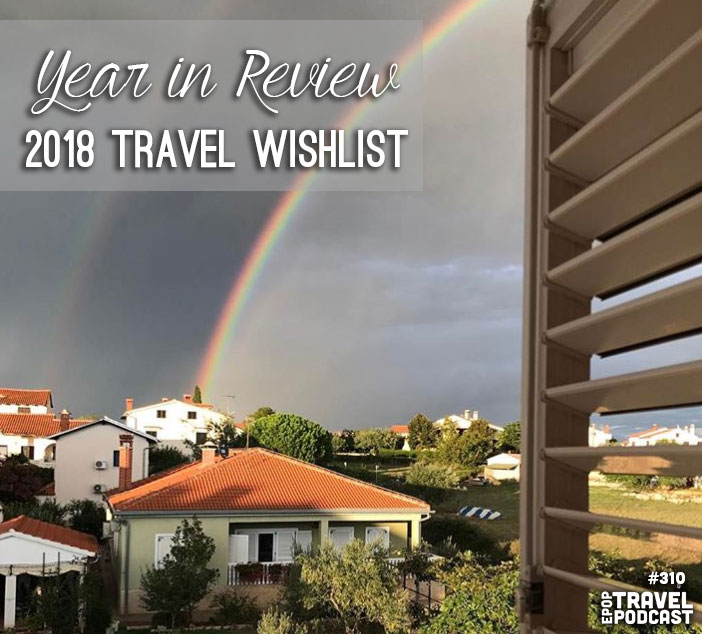 We return with Part 8 of 8 in our Year in Review Series. We finally made it!
Check out
Every year Heather and I list out our top destinations for the upcoming year.
We tend to knock at least one of them off the list, so let's see where we might be traveling in 2018!
The honorable mention also makes a comeback with some familiar names as wishes for the new year.
Also, don't forget to download our newest app, Jetto to help you find those cheap fares to all your travel wishlist locations in 2018!
Download here from the iTunes Store
Download here from Google Play
Where do you hope to travel in 2018? Let us know @ExtraPackofPeanuts!
Check out the entire library of EPoP Travel Podcasts on iTunes
In This Episode
07:17 Honorable mentions return!
011:00 Last year's list
014:00 The list begins
023:00 It's all about the feelings
031:18 #1's
Want More?
Leave a Review!
iTunes reviews are one of THE most important factors for podcasts. If you enjoy the show please take a second to leave the show a review on iTunes!
Click this link: Leave a review on iTunes
Hit "View in iTunes" on the left-hand side under the picture.
Leave an honest review.
You're awesome!