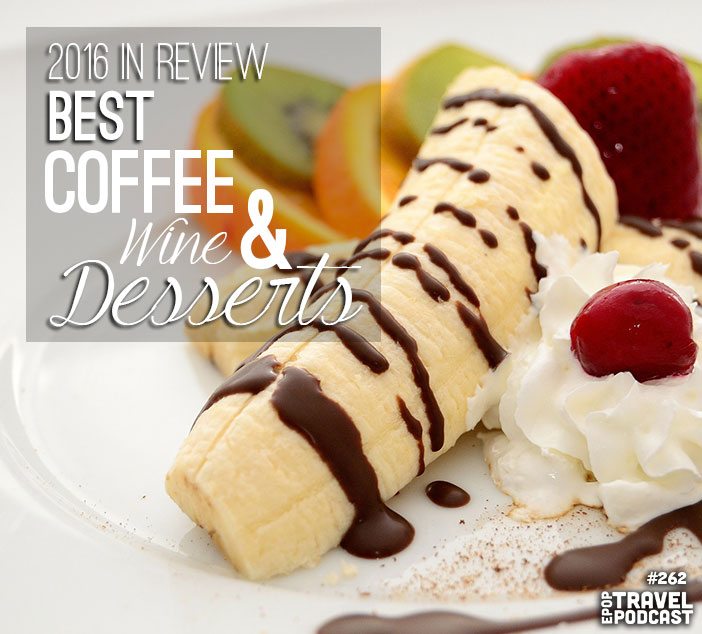 Click here to download this episode.
Meals are all well and good, but everyone knows the best part is dessert! And the coffee/wine/beer that you pair with your meal ;)
So today I join Heather, she has more to say on this, as we recount our favorite Coffee, Wine, Beer, and Dessert from our travels in 2016. We don't have as much wine to chat about this year, but check out last years list for some great recommendations if you're searching!
Don't forget to check us out on social media to participate in the #EPoPScavengerHunt!
What were your favorite beers, coffees, wines, and/or desserts in 2016? Let me know @ExtraPackofPeanuts!!
Today's episode has been sponsored by our friends at Tortuga Backpacks!
Check out the entire library of EPoP Travel Podcasts on iTunes
In This Episode
Links
Coffee
Wine
Beer
Dessert
Want More?
Leave a Review!
iTunes reviews are one of THE most important factors for podcasts. If you enjoy the show please take a second to leave the show a review on iTunes!
Interlude music by www.bensound.com