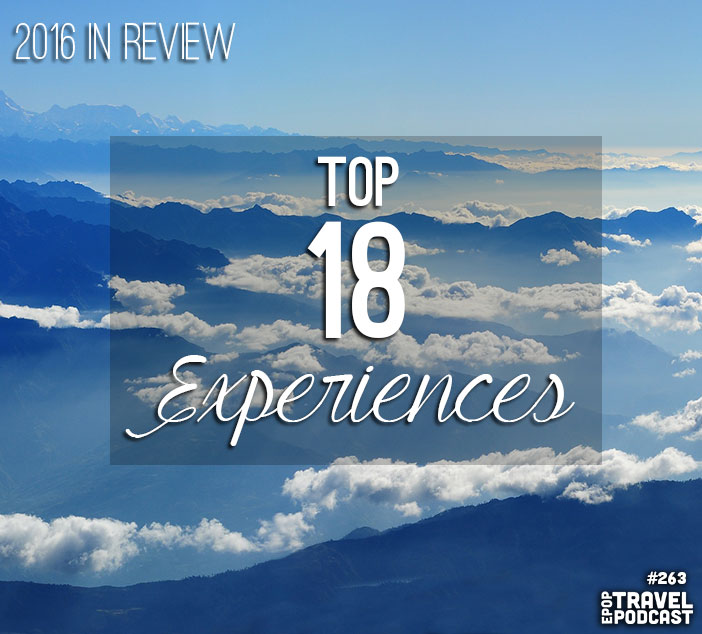 Click here to download this episode.
To cap off our Year in Review Series Heather and I talk about our favorite experiences of 2016.
And we had quite a few!
Going through our photos made us long for the road today, as the weather here in Philly was a bit dreary, but it also made us incredibly grateful.
Thanks to all the listeners who supported us in 2016!
Enjoy our reminiscing about some of our favorite moments, some you've heard of before, some you haven't', but all absolutely wonderful!
Don't forget to check us out on social media to participate in the #EPoPScavengerHunt!
What was one of your best experiences in 2016? Let me know @ExtraPackofPeanuts!!
Today's episode has been sponsored by our friends at Tortuga Backpacks!
Check out the entire library of EPoP Travel Podcasts on iTunes
In This Episode
06:30 The Year in Review
09:39 Unexpected places
12:00 Music & theater
16:09 Friends & fans
18:57 Reconnecting & last minute seats
23:04 Driving & Exploring
29:30 New Orleans & random encounters
34:06 Driving, driving, driving
39:26 Skye
43:49 An amazing trip
Want More?
Leave a Review!
iTunes reviews are one of THE most important factors for podcasts. If you enjoy the show please take a second to leave the show a review on iTunes!
Click this link: Leave a review on iTunes
Hit "View in iTunes" on the left-hand side under the picture.
Leave an honest review.
You're awesome!
Interlude music by www.bensound.com