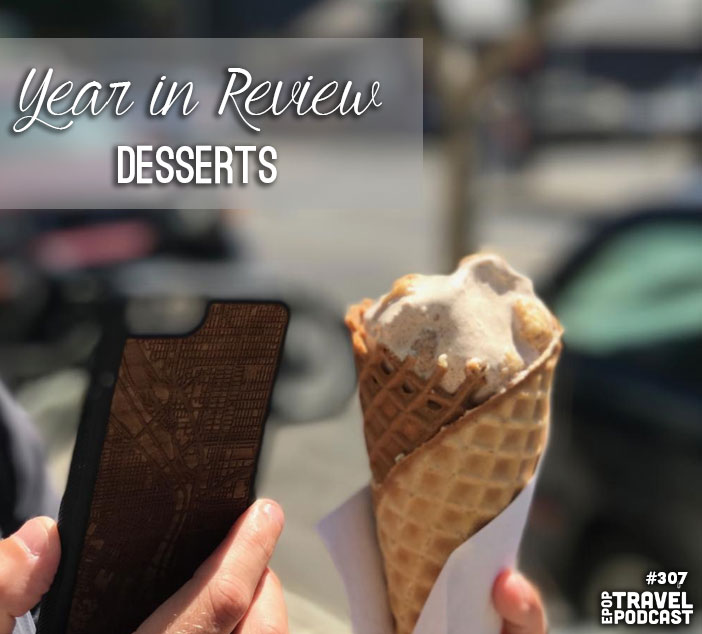 We return with Part 5 of 8 in our Year in Review Series
Check out
There's always room for ice cream. Today's (and really any days) favorite quote.
Everyone loves desserts, so we know you're not skipping this episode!
Today Heather and I go through our top 16 desserts from 2017, from homemade to widely available to tiny towns around the world, if it's delicious, it's on the list!
What was your favorite dessert of 2017? Let us know @ExtraPackofPeanuts!
Check out the entire library of EPoP Travel Podcasts on iTunes
In This Episode
05:17 Homemade & delicious
07:22 The PNW ice cream game begins
10:30 Cookie love
13:00 Philly doughnuts
15:00 Are they really that good though?
22:00 You knew it was going to be on the list
25:00 The #1, love at first taste
Links
Want More?
Leave a Review!
iTunes reviews are one of THE most important factors for podcasts. If you enjoy the show please take a second to leave the show a review on iTunes!
Click this link: Leave a review on iTunes
Hit "View in iTunes" on the left-hand side under the picture.
Leave an honest review.
You're awesome!