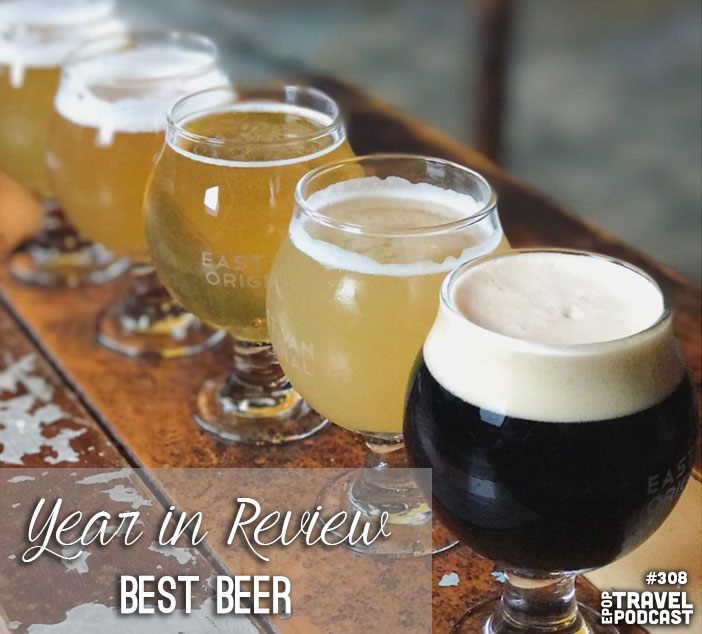 We return with Part 6 of 8 in our Year in Review Series
Check out
2017 was the year we turned into beer snobs.
Well, the year Travis did anyway.
Listen to hear our best Beer experiences of 2017, Trav has quite a few! Including one where you're just not going to believe his luck, how do things like this just happen to him all the time?!
What were your best beer experiences in 2017? Where do we absolutely need to go? Let us know @ExtraPackofPeanuts!
Check out the entire library of EPoP Travel Podcasts on iTunes
In This Episode
03:52 How we turned into Beer Snobs
07:00 Honorable mentions
09:07 The list begins
12:02 Irish Craft Beer
20:00 Some local love
31:00 The best beer & ice cream bang bang
45:09 Trav is seriously the luckiest person in the world
Links
Want More?
Leave a Review!
iTunes reviews are one of THE most important factors for podcasts. If you enjoy the show please take a second to leave the show a review on iTunes!
Click this link: Leave a review on iTunes
Hit "View in iTunes" on the left-hand side under the picture.
Leave an honest review.
You're awesome!