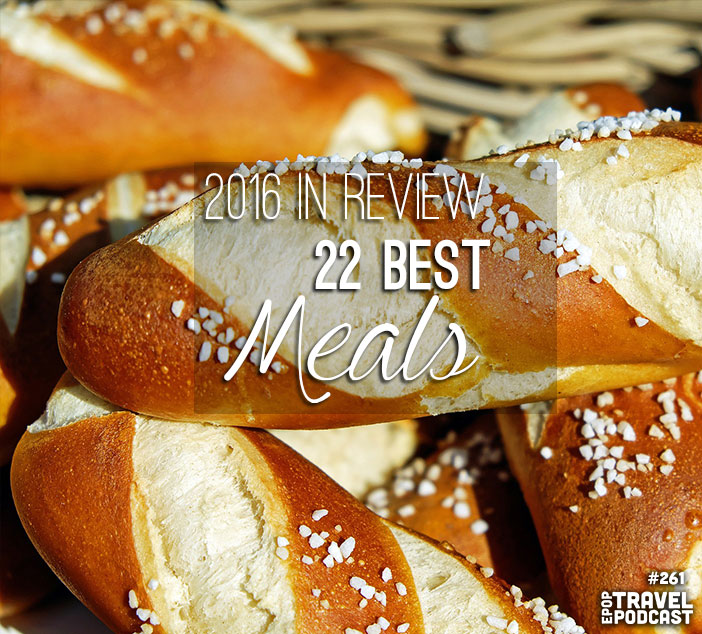 Click here to download this episode.
Traveling is just as much about eating as it is about anything else! It's one of the great ways to experience a different culture.
And we had some great experiences in 2016.
Today Heather joins me as we go over our top 22 meals in 2016, leaving our favorite drinks and desserts for another "mini" episode next week! From the cliffs of Santorini to a couple of places close to home there's something on here for everyone.
Make sure to follow us on social media to be part of the #EPoPScavengerHunt, where we'll be purchasing drinks for our listeners at random places all around the world!
What were your favorite meals this year? Let me know @ExtraPackofPeanuts!!
Today's episode has been sponsored by our friends at Tortuga Backpacks!
Check out the entire library of EPoP Travel Podcasts on iTunes
In This Episode
Links
The Shoutouts
Top Meals
Want More?
Leave a Review!
iTunes reviews are one of THE most important factors for podcasts. If you enjoy the show please take a second to leave the show a review on iTunes!
Interlude music by www.bensound.com