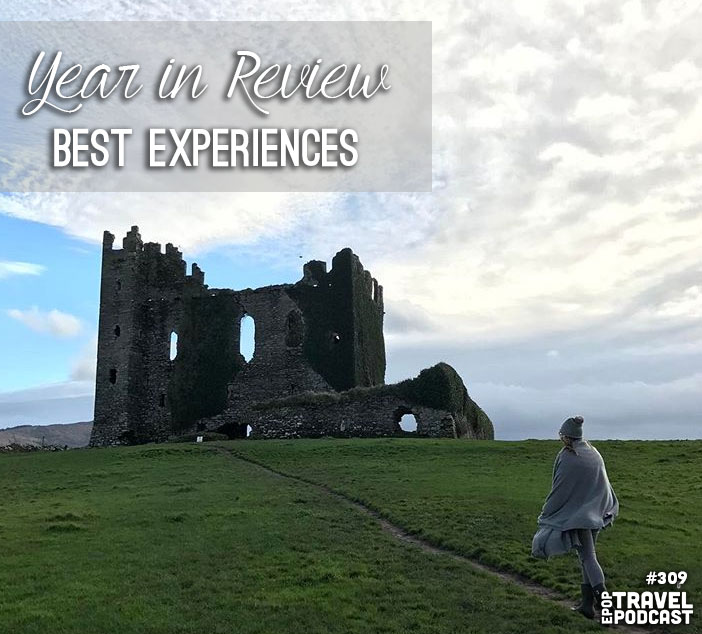 We return with Part 7 of 8 in our Year in Review Series
Check out
Each year there are always a handful of days that stand out.
Some of those perfect travel days that you couldn't have planned in a million years, but that really stick with you, months later.
Today, Heather and I each go through our top ten experiences of 2017 spanning the globe from Philly to Ireland, Slovenia and more!
What were some of your best experiences in 2017? Let us know @ExtraPackofPeanuts!
Check out the entire library of EPoP Travel Podcasts on iTunes
In This Episode
7:16 Being able to do the things we enjoy again!
12:05 Wedding time
15:16 Beautiful cities by bicycle
18:00 Our last "regular" trip
22:06 Watersports and lakes
30:00 Friends and Family
35:33 Ireland makes a second appearance
48:54 If you're wondering if you should do it or not, just go.
Want More?
Leave a Review!
iTunes reviews are one of THE most important factors for podcasts. If you enjoy the show please take a second to leave the show a review on iTunes!
Click this link: Leave a review on iTunes
Hit "View in iTunes" on the left-hand side under the picture.
Leave an honest review.
You're awesome!