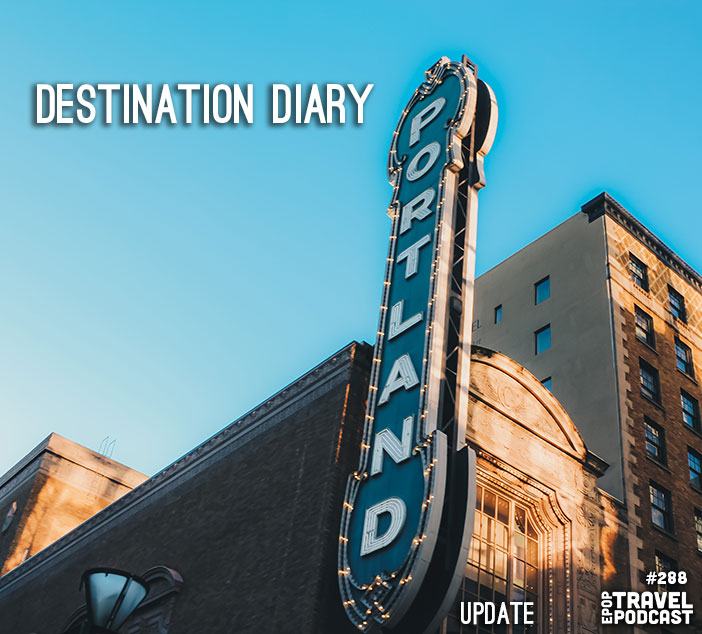 Portland is definitely our most visited city in the USA, and it might even be my favorite city!
Since our last Destination Diary, we've been back to Portland multiple times, and it's time for an update!
Sean Ogle rejoins us on the podcast after several years to share his insider perspective on Portland and share some of his favorite spots around the city. Turns out he was holding out on us while we were there! Guess we'll just have to go back!
We talk about some of the best restaurants in town, including brunch, pizza, food carts, happy hour, and just plain weird. As one of the best cities in the states for coffee, breweries, and desserts we of course touch on these as well. My favorite ice cream shop is there after all, how could we not talk about it!
What are you the most excited about visiting in Portland? Let us know @ExtraPackOfPeanuts!!
Today's episode has been sponsored by our friends at Tortuga Backpacks!
Check out the entire library of EPoP Travel Podcasts on iTunes
In This Episode
Links
To Eat
Happy Hour
Brunch
Pizza
Sandwiches
Steak
Other Restaurants
Food Carts
Dessert
To Drink
Coffee
Beer
Cocktails & Wine
To Do
Want More?
Leave a Review!
iTunes reviews are one of THE most important factors for podcasts. If you enjoy the show please take a second to leave the show a review on iTunes!