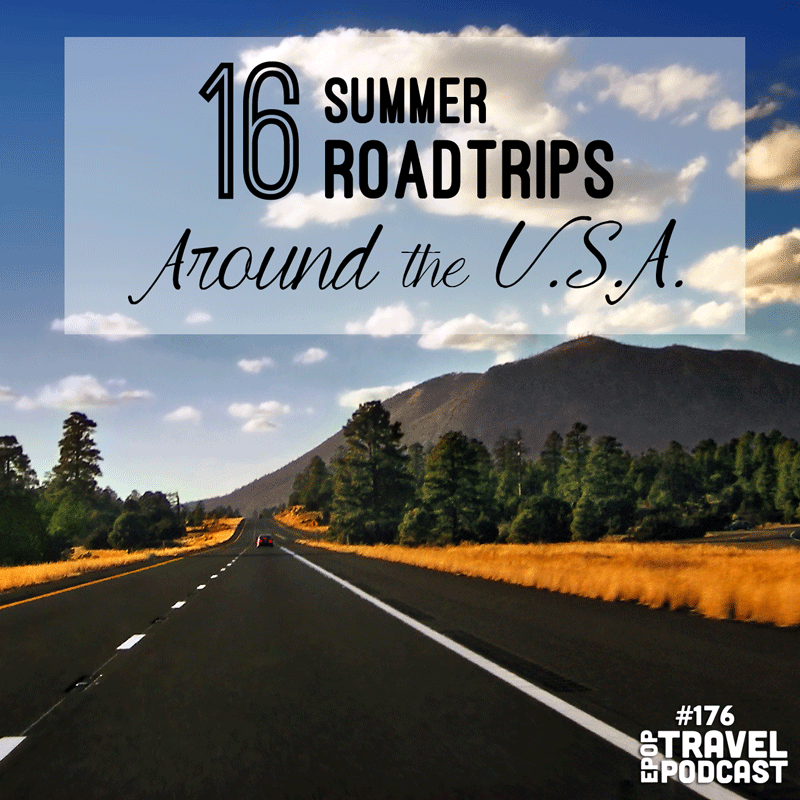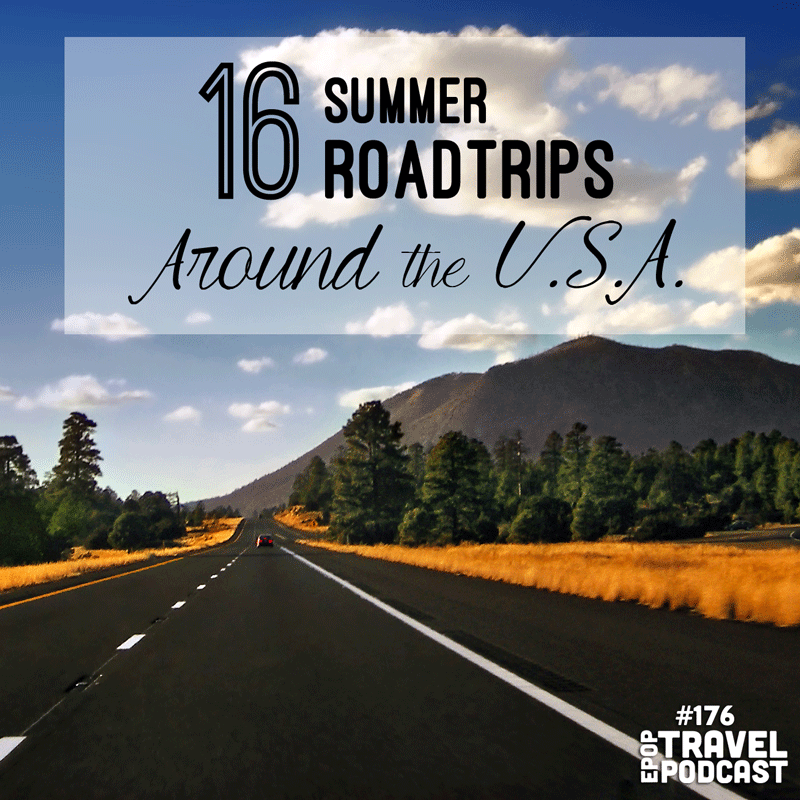 Podcast: Play in new window | Download | Embed
We take a little time during our current roadtrip to discuss some roadtrips that we love, or would love to do around the United States.
It is, after all, made for roadtrips!
We discuss roadtrips all over the country, our favorites, our dishonorable mentions, and of course the ones that break the rules!
These would be great options for summer trips, especially in some of the areas that have harsh winters, or to get away from the harsh winters a little earlier!
Interested in a particular roadtrip? They're listed below, but beware of spoilers!
Right click to download this episode directly
Check out the entire library of EPoP Travel Podcasts on iTunes
Today's episode has been sponsored by our friends at Tortuga Backpacks!
In This Episode:
07:00 A couple of dishonorable mentions!
09:50 Top 16 roadtrips in the US, during the summer!
14:55 Heather pulls a SERIOUS Jason with this item on her list.
19:00 Beautiful drive, freezing cold water.
23:37 Heather just keeps breaking the rules. WHAT IS HAPPENING?
38:29 Time for Number 1!
42:00 How to get cheap accommodation on Martha's Vineyard.
47:30 Travis loses all cred as a sports fan.
and much more!
Today's Road Trips!
New Hampshire through Lake Region into the White Mountains.
Philadelphia up the East Coast to the Acadia National Park.
Colorado through Moab to the Badlands, national parks all over the place!
Roadtrip through the Pacific NorthWest – Seattle, Olympic National Park to Portland then down the Oregon coast.
Above trip with an addition by Travis. Take ferry to Vancouver Island from Oregon coast!
Banff Alberta into Vancouver British Columbia.
Around the Rocky Mountains in Canada.
East Coast from Philly down 95 to Savannah, GA – BONUS go to Charleston as well!
The Pacific Coast Highway.
Detroit to Chicago.
New England – The area around Martha's Vineyard and through to Portland, Maine.
New York! Ithica to Cooperstown then onto Saratoga.
Want More?
Leave a Review!
iTunes reviews are one of THE most important factors for podcasts. If you enjoy the show please take a second to leave the show a review on iTunes!
Click this link: Leave a review on iTunes
Hit "View in iTunes" on the left hand side under the picture.
Leave an honest review.
You're awesome!
Photo provided via attribution license from Flicker Creative Commons