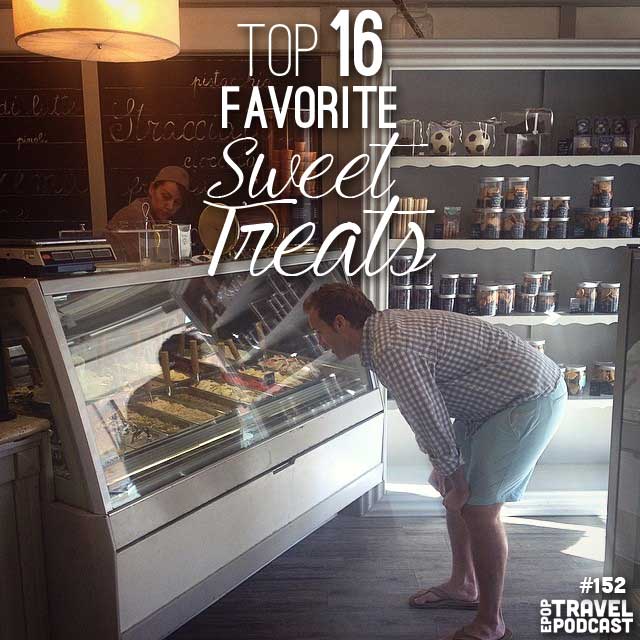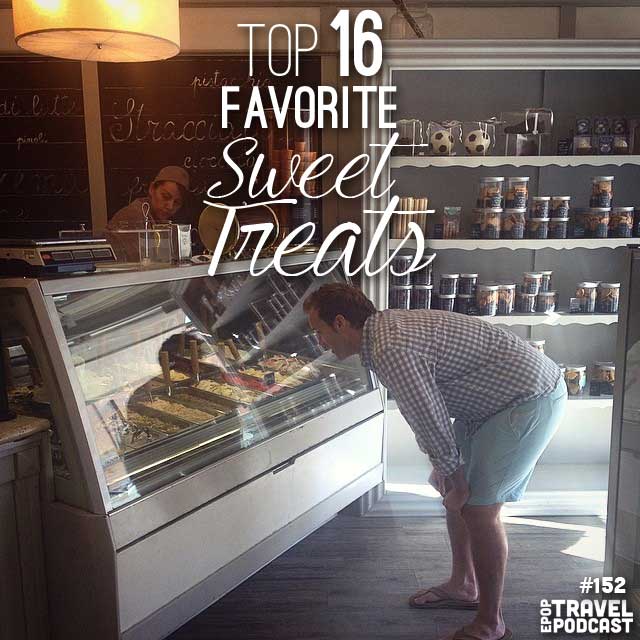 Heather and I love sweets, and not just for dessert!
Today we recount our search of the globe for the world's best sweet treats. From Thailand to Philadelphia we'll give you some places to visit just for the sweets!!
Our loves range from ice cream and creme brulee to fruit tarts and peanuts (we did get an extra pack of them after all….)
Also, please don't forget to vote for us on the Lights, Camera, Switzerland site! If we win we'll be hosting the pilot episode of a brand new travel show and we'll also be doing some extra special for our listeners, but we have to win for you to find out what it is!!
Click here to download this episode directly
Check out the entire library of EPoP Travel Podcasts on iTunes
Today's episode has been sponsored by our friends at Tortuga Backpacks!
In This Episode:
and much more!
Today's Sweet Treats
You Should Also Listen To:
Leave a Review!
iTunes reviews are one of THE most important factors for podcasts. If you enjoy the show please take a second to leave the show a review on iTunes!