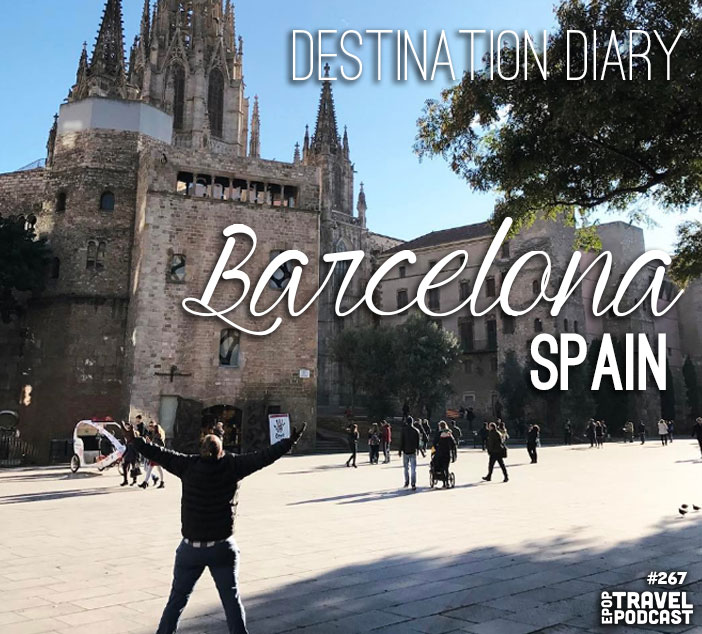 Click here to download this episode directly
More than the food, the drinks, or the location, the best thing about Barcelona was the lifestyle. But the food and drinks were also awesome!
Heather and I go in-depth today on all the restaurants we visited (quite a lot), the gelato we didn't get to eat and the best bars we found on our trip.
And while there isn't many touristy things to do in Barcelona (seriously, go eat), we did find some pretty awesome parts of town to visit, and of course, if you go when it's warm there's always the beach!!
Some of the restaurants we mention in this episode require advance booking, perhaps even weeks in advance based on the time of year you'll be traveling. The Fork and Open Table are two great ways to book restaurants in advance, perhaps before you even get to Barcelona!
Have you ever been to Spain? What was your favorite city? Let us know for our next trip @ExtraPackOfPeanuts!!
Today's episode has been sponsored by our friends at Tortuga Backpacks!
Check out the entire library of EPoP Travel Podcasts on iTunes
Links
To Eat
To Drink
Desserts
To Do
A Gaudi Walking Tour (we don't have a specific one to recommend)
A Street Art Tour of Barcelona (we don't have a specific one to recommend)
Want More?
Leave a Review!
iTunes reviews are one of THE most important factors for podcasts. If you enjoy the show please take a second to leave the show a review on iTunes!
Click this link: Leave a review on iTunes
Hit "View in iTunes" on the left-hand side under the picture.
Leave an honest review.
You're awesome!