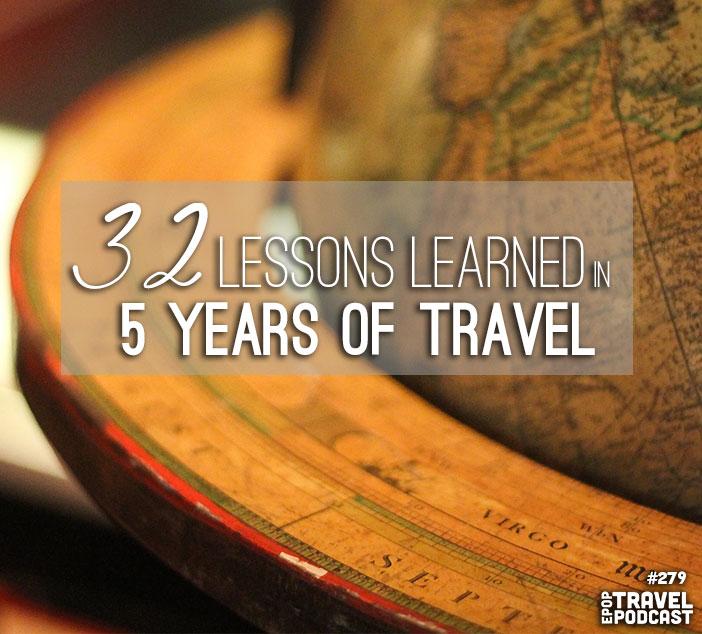 Click here to download this episode.
Being on the road is a learning experience.
You learn about yourself, about the world, and about your partner in potentially illegal border crossings.
For the past five years Heather and I have been location independent, and for a while, completely nomadic and we've had quite a few mishaps along the way.
We managed to narrow the list down to 32 lessons to share, though we could probably think of hundreds! Really, you should have seen the initial list.
What's your biggest travel lesson? Share with us at @ExtraPackofPeanuts!!
Today's episode has been sponsored by our friends at Tortuga Backpacks!
Check out the entire library of EPoP Travel Podcasts on iTunes
In This Episode
Links
Want More?
Leave a Review!
iTunes reviews are one of THE most important factors for podcasts. If you enjoy the show please take a second to leave the show a review on iTunes!