About the Show
Creating Insatiable Wanderlust Since 2013
Every Tuesday Trav and Heather fill your heart with wanderlust and your head with knowledge.
Sometimes we'll interview amazing travelers, like the guy who went around France on a little red scooter or the guy who spent 5 years going to every country in Africa (and climbing the tallest peak in each). Sometimes we'll give you practical advice, like our 47 best gifts for travelers or 21 ways to survive a long haul flight. Sometimes we'll drop some lists on ya (we love lists!) like our top 10 ice cream in the world or our top 25 breweries. And sometimes we'll tell you all the best things to do at a specific destination, like the best seafood in Croatia or where to eat pizza in Rome.
But we'll always have fun, always get (probably too) excited, and always say the word boutique wrong.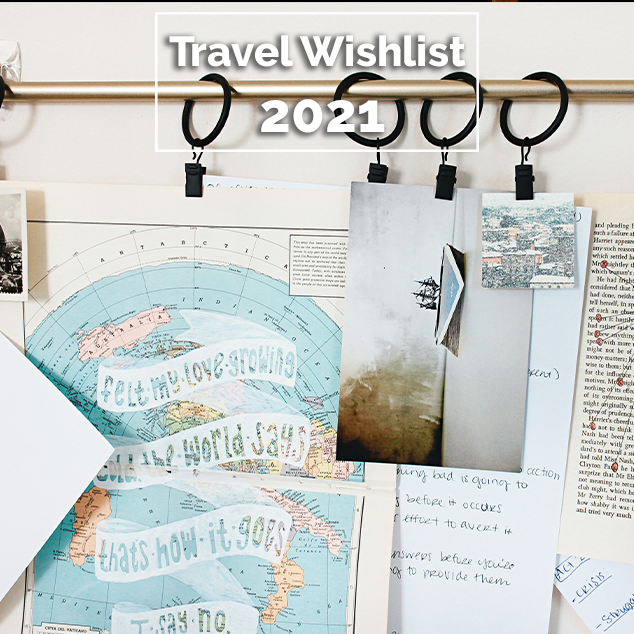 To say that we didn't get to any of the places we had on our 2020 Travel Wishlist would be an understatement but that is what makes our 2021 list that much more special. We have a vaccine being rolled out so we are crossing our fingers to be able to get out and travel this coming year. Heather and I are going through our top 5/6 destinations (and some honorable mentions), including a couple of surprising destinations from us both.
read more