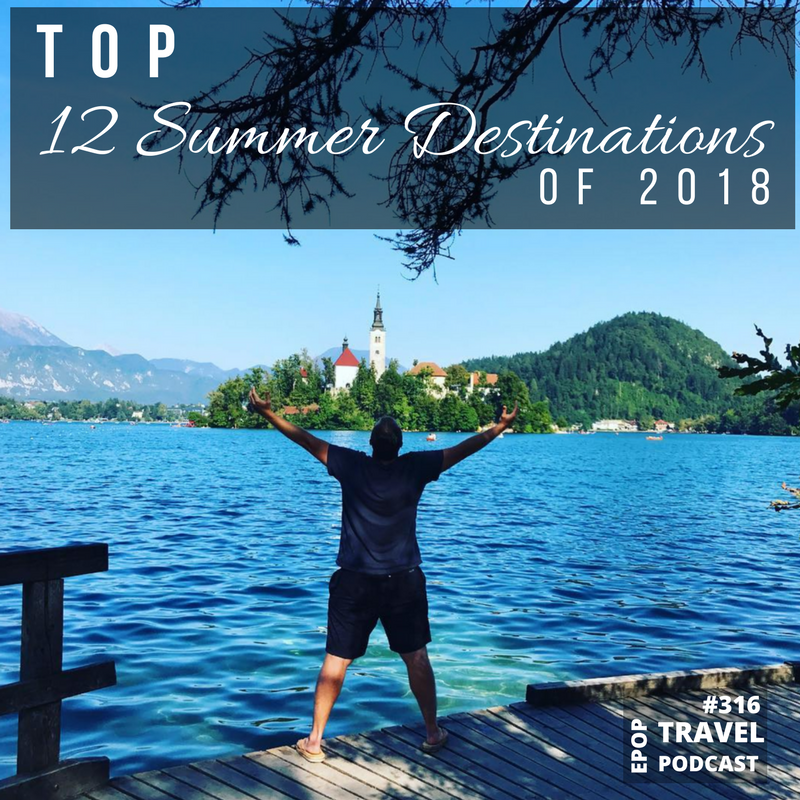 Have you planned your summer vacation yet?
If not, it's time to start planning some trips!
In this episode, Heather and I go through our list of top summer destinations around the globe.  From surprising to serene, vibrant to verdant, and interesting to impactful, there's a great destination for everyone.
It's time to imagine some sun and water and plan that summer trip!
What are your favorite summer destinations? Or what are some places you want to go in the summer? Tweet us @ExtraPackofPeanuts!
Today's episode has been sponsored by our friends at Tortuga Backpacks!
Check out the entire library of EPoP Travel Podcasts on iTunes
In This Episode
6:50 – Honorable mentions
7:50 – Heather's #6. She cheated a little.
9:20 – Our criteria for ideal summer destinations
11:25 – Trav's #6, to Heather's delight.
13:55 – Heather's #5. You'll want to go a little off the beaten path.
18:00 – Trav's #5. He loves this place, even though it's crowded.
20:15 – Heather's #4: A relaxing vibe, places to explore, nature, hiking, beautiful landscape…
22:30 – Trav's #4. People in this place do summer right!
23:45 – Heather's #3. If you love nature and you love beer, this is a great destination.
26:25 – Trav's #3: One of the best countries on earth, and awesome in the summer!
29:25 – Heather's #2: One of her favorite countries.
33:20 – Trav's #2: A place that blew away all his expectations!
35:50 – Heather's top pick (the word "beautiful" comes up a lot).
39:10 – Trav's top pick: A country that had an outsized impact on him.
Want More?
Leave a Review!
iTunes reviews are one of THE most important factors for podcasts. If you enjoy the show please take a second to leave the show a review on iTunes!
Click this link: Leave a review on iTunes
Hit "View in iTunes" on the left-hand side under the picture.
Leave an honest review.
You're awesome!