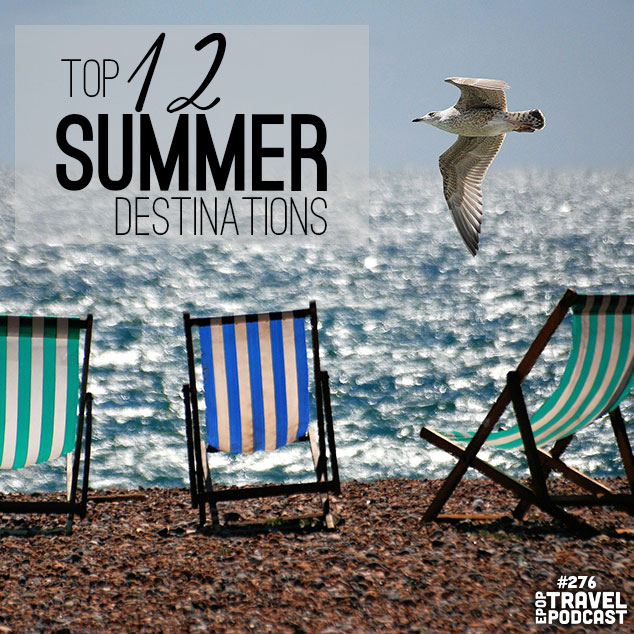 Click here to download this episode.
Summer is the most popular time to travel. In Europe, they even take an entire month off in the summer to travel around the world!
And since summer is right around the corner, we figured it was time to talk about some of our favorites. Rules for today's list? We have to have been to that place before so many ideal summer destinations may not be mentioned because we simply haven't been! But we'll be working on that!
While Heather prefers the beach, I tend to skew towards awesome cities, so you'll get a breadth of places to inspire the wanderlust in today's episode.
What's your favorite summer destination? Let me know @ExtraPackofPeanuts!!
Today's episode has been sponsored by our friends at Tortuga Backpacks!
Check out the entire library of EPoP Travel Podcasts on iTunes
In This Episode
5:00 Telling you where to go, and where not to go
13:34 The list begins
15:00 We filmed a tv show here
18:20 Childhood vacations come back to visit
21:31 It'd be on Heather's list, but there's no list
24:00 The Western Europe exception
27:00 Another US destination!
34:00 The country, not the state
38:00 An island
43:12 A city with potential to be in the best cities ever
46:40 Heather convinces Trav on this one
54:08 Trav has a complete surprise
Want More?
Leave a Review!
iTunes reviews are one of THE most important factors for podcasts. If you enjoy the show please take a second to leave the show a review on iTunes!
Click this link: Leave a review on iTunes
Hit "View in iTunes" on the left-hand side under the picture.
Leave an honest review.
You're awesome!