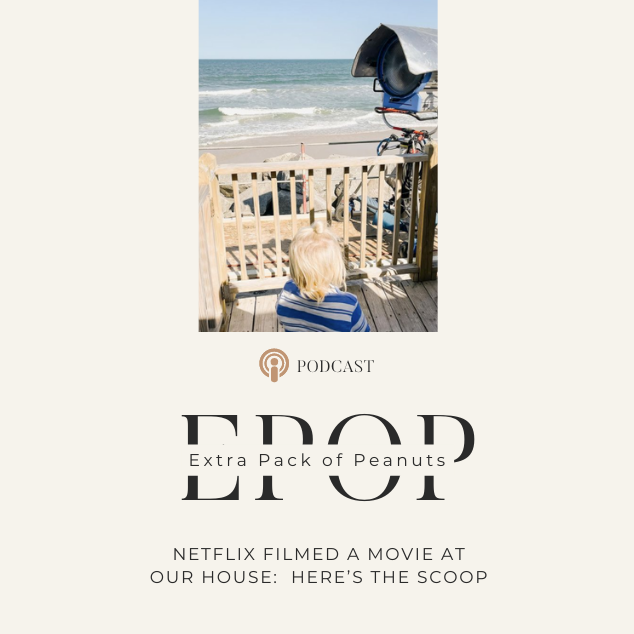 Did you know that Netflix filmed a movie in our home? Today we are talking all about how they found us, what the process was like before & during filming, and how it all went down now that they are done. This was definitely a hectic but very fun experience and we can't wait to share it with you, Enjoy!
Do you have any other questions that we didn't answer? Let us know by tagging us in a post on Instagram at @ExtraPackofPeanuts.
Check out the entire library of EPoP Travel Podcasts on Apple Podcasts.
Click here to download this episode directly!
In This Episode
Important Links
Want More?
Leave a Review!
Apple Podcast reviews are one of THE most important factors for podcasts. If you enjoy the show please take a second to leave the show a review on Apple Podcasts!