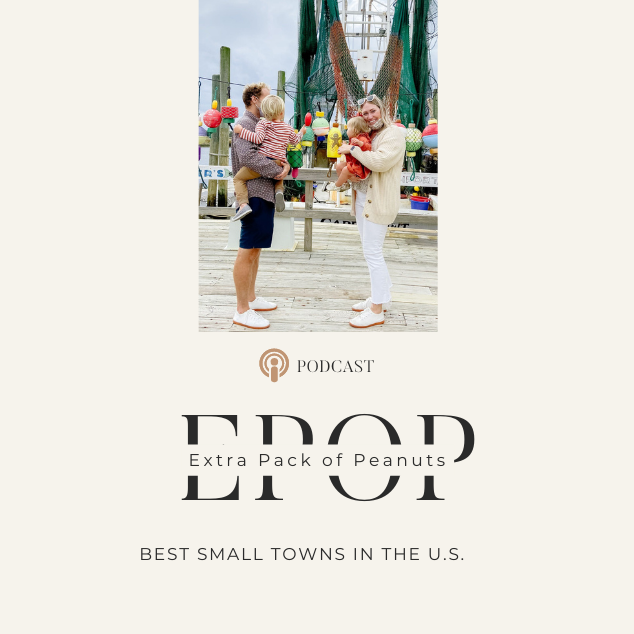 We got the idea for this episode from a Travel & Leisure article on the 11 Best Small Towns in America which allowed for places with 15,000 people or less but we aren't putting population restrictions on this list. If we consider it a small town or it has a strong small-town feel then it is in! We are sharing our top 15 places and, of course, there are a ton of honorable mentions for places we want to go but haven't yet.
If you are wanting to get back on the road, wanting a slower pace, and craving that small-town feel then this episode will spur some wanderlust & a go-to list worth embarking on.
Today's podcast is sponsored by Oregon State University ECampus.
Did your favorite small town make the list? Which small town did we miss that should have been included? Let us know by tagging us in a post on Instagram at @ExtraPackofPeanuts.
Check out the entire library of EPoP Travel Podcasts on Apple Podcasts.
Click here to download this episode directly!
In This Episode
Important Links
Want More?
Leave a Review!
Apple Podcast reviews are one of THE most important factors for podcasts. If you enjoy the show please take a second to leave the show a review on Apple Podcasts!