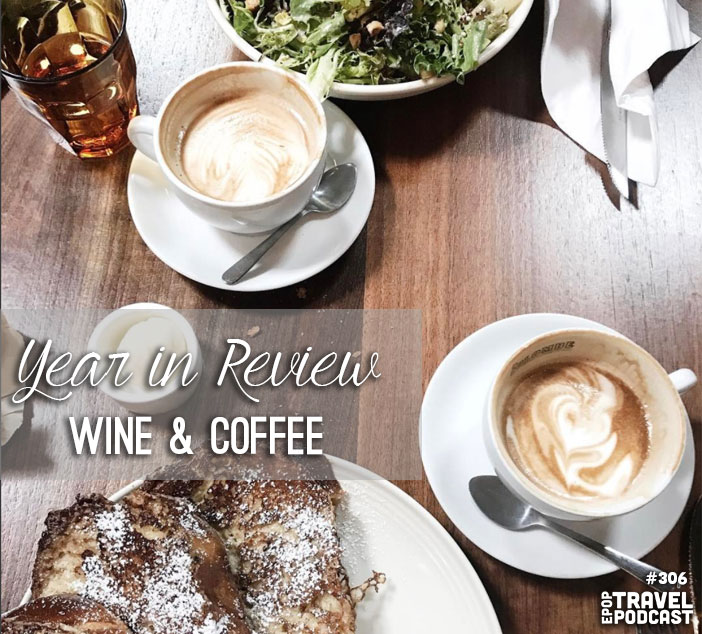 We return with Part 4 of 6 in our Year in Review Series
Check out
Heather's favorite activities mean she's in charge today!
While she couldn't drink a lot of wine in 2017, there are still a couple of awesome spots to mention, and there were quite a few coffee shops visited along the last 12 months!
Join us today as Heather shares her top 3 wine experiences and top 12 coffee shops of 2017
Have a favorite coffee shop you visited last year? Let us know @ExtraPackofPeanuts!
Check out the entire library of EPoP Travel Podcasts on iTunes
In This Episode
04:22 Top 3 Wine Experiences
10:20 Top 12 Coffee Experiences
Links
Wine
Coffee
Want More?
Leave a Review!
iTunes reviews are one of THE most important factors for podcasts. If you enjoy the show please take a second to leave the show a review on iTunes!
Click this link: Leave a review on iTunes
Hit "View in iTunes" on the left-hand side under the picture.
Leave an honest review.
You're awesome!