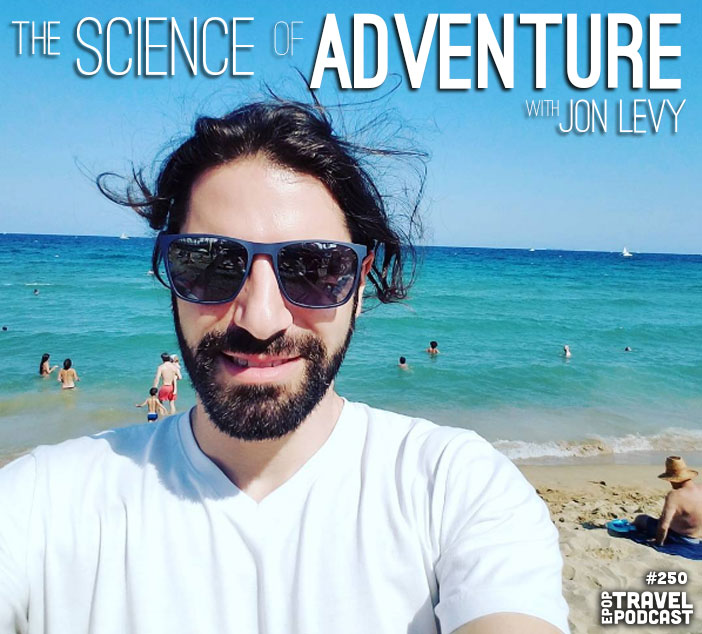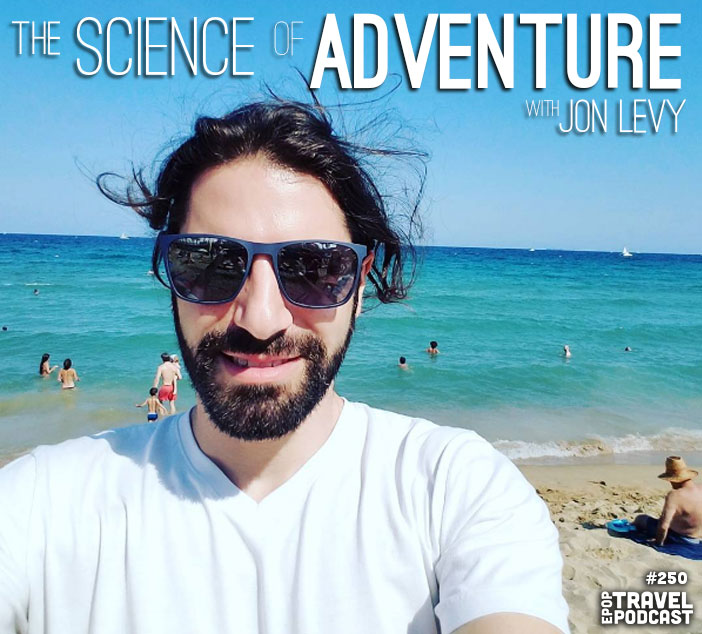 Podcast: Play in new window | Download | Embed
Click here to download this episode.
Nothing good happens after 2am – except the most epic experiences of your life!
Jon Levy explains how, by using science (yes, SCIENCE!) he went from being a nerd – before nerds were cool – to spending Thanksgiving at Kiefer Sutherland's house, hosting dinner parties for some of the world's most interesting people, and narrowly escaping death while running with the bulls.
His new book, The 2 AM Principle: Discover the Science of Adventure changed my mindset about adventure after about 10 minutes of reading! It's a must read for those of us in love with travel and adventure!
What was your most recent adventure? Let me know @PackofPeanuts!!
Today's episode has been sponsored by our friends at Tortuga Backpacks!
Check out the entire library of EPoP Travel Podcasts on iTunes
In This Episode
03:00 How to fly cheaper on a private jet than a commercial airline
08:32 New things change your brain. It's science!
15:00 Giving up your opinion of how you look to someone who knows better than you.
21:00 How the influencers dinner began.
32:00 The equation for adventure.
51:55 Expectations and reality
55:08 Crashing a party with proper etiquette & being invited to Kiefer Sutherland's Thanksgiving
Links
Want More?
Leave a Review!
iTunes reviews are one of THE most important factors for podcasts. If you enjoy the show please take a second to leave the show a review on iTunes!
Click this link: Leave a review on iTunes
Hit "View in iTunes" on the left hand side under the picture.
Leave an honest review.
You're awesome!