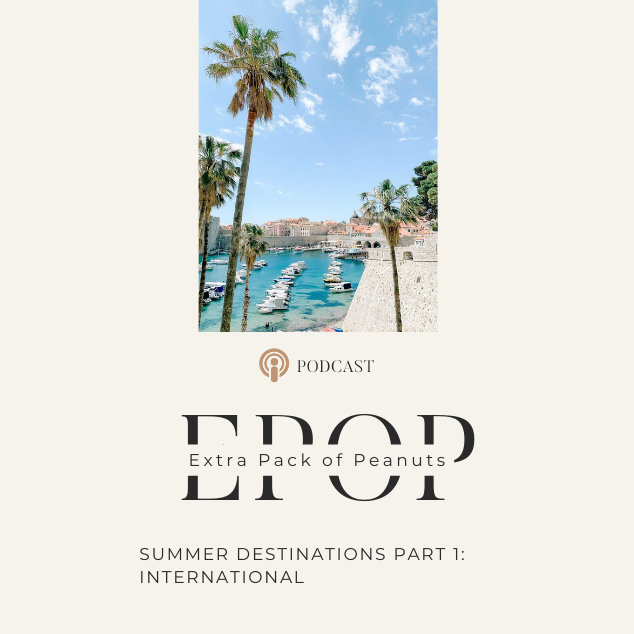 With travel opening back up, where do you want to go first (internationally)? Because we loved this topic so much we are splitting this conversation into two episodes and therefore splitting our list in two as well. Today, we will be covering our international destinations that currently (May 2021) have their borders open to vaccinated tourists (& only a couple that we are still waiting on).
If you are craving travel as much as we are, this episode will fill your travel list with some great accessible international destinations.
Today's podcast is sponsored by Oregon State University ECampus.
What are you doing when you listen to our podcast? Where are your top summer destinations? Let us know by tagging us in a post on Instagram at @ExtraPackofPeanuts.
Check out the entire library of EPoP Travel Podcasts on Apple Podcasts.
Click here to download this episode directly!
In This Episode
Important Links
Want More?
Leave a Review!
Apple Podcast reviews are one of THE most important factors for podcasts. If you enjoy the show please take a second to leave the show a review on Apple Podcasts!