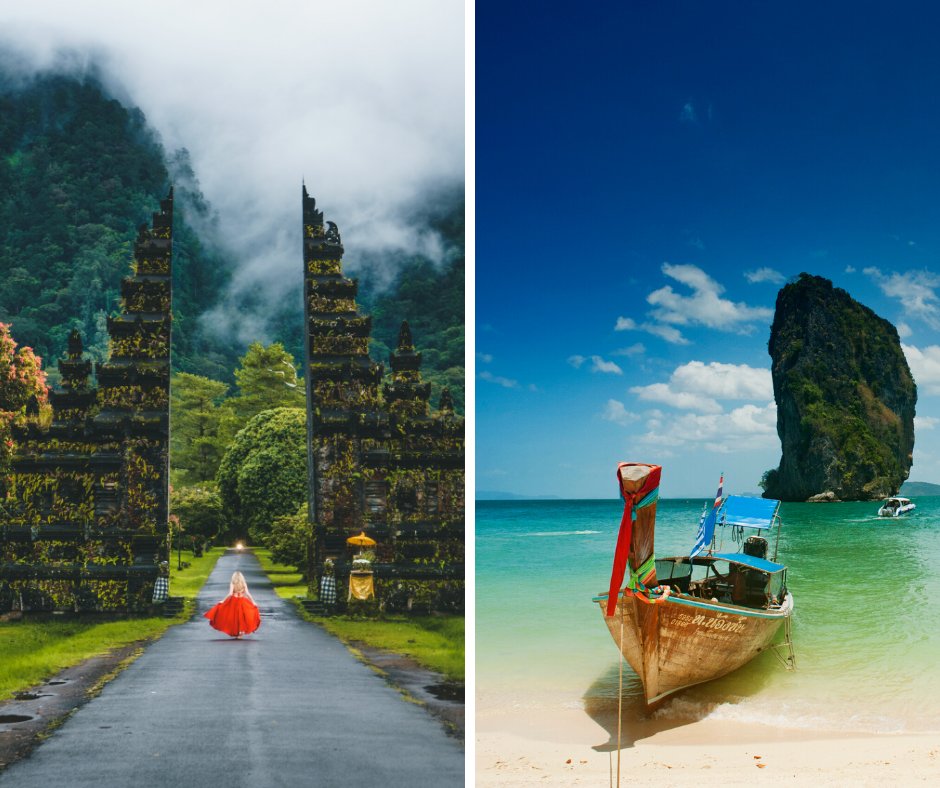 The second of three our #throwdownshowdown episode series!
Now? A question we get all the time.
Thailand or Bali?
Accessibility, the quality of their beaches, food (oh, the food…), and the coffee. We cover it all.
I'd leave it as a surprise as to who is taking each location, but again, I think you can guess!
So which one is your preference?
Click here to download the episode directly.
Thailand or Bali? Let us know your pick @ExtraPackofPeanuts!
Check out the entire library of EPoP Travel Podcasts on iTunes.
Do you have travel questions for Trav about travel or travel hacking? Tweet us @packofpeanuts or Instagram with #askepop to @extrapackofpeanuts, or even on Facebook! Anywhere you can find us!
Want More?
Leave a Review!
iTunes reviews are one of THE most important factors for podcasts. If you enjoy the show please take a second to leave the show a review on iTunes!
Click this link: Leave a review on iTunes
Hit "View in iTunes" on the left-hand side under the picture.
Leave an honest review.
You're awesome!