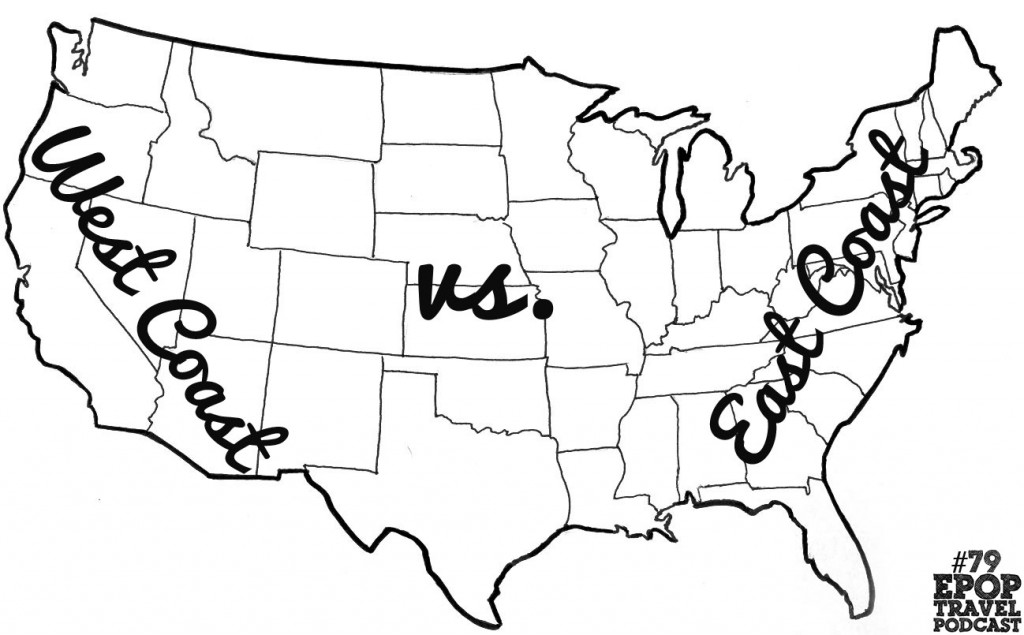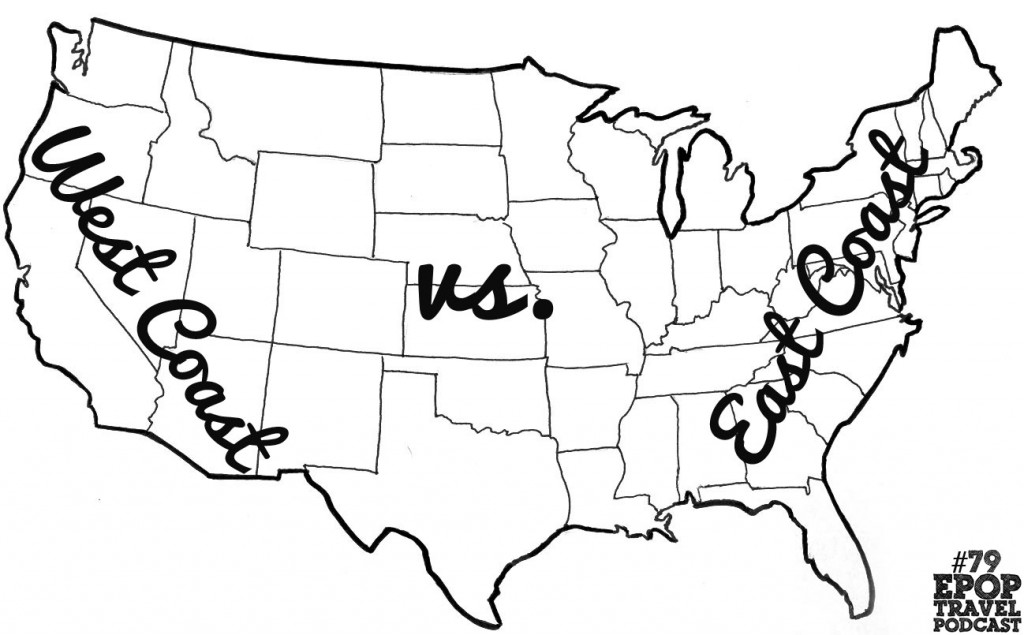 Today Heather and I pick sides and head into battle.
A battle for the ages.

Which coast is the best coast?
From the food, the weather, and the traffic we debate all the factors that might make someone want to live on either side of the country.
Let us know why we were right (or wrong) and let us know why where YOU live is the best part of the country! We did after all leave out whole regions!
Right-click to download this episode directly
Check out the entire library of EPoP Travel Podcasts on iTunes
In This Episode:
What makes the East and West coast so different.
The lifestyle difference between the coasts.
The coast with healthier food.
Free Museums.
Historical values.
Architectural differences.
The closeness of nature.
and much more!
Links Discussed in This Episode:
Help Us Catch Tim Ferriss on iTunes!
We just hit our original goal of 100 reviews on iTunes, which means we are the top-rated travel podcast (and which means I'm giving out $100)!
Now, we're gunning to catch Tim Ferris's new podcast and I have a surprise in store if we do. Help out and leave a review on iTunes:
Click this link: Leave a review on iTunes
Hit "View in iTunes" on the left-hand side under the picture.
Leave an honest review.
You're awesome!