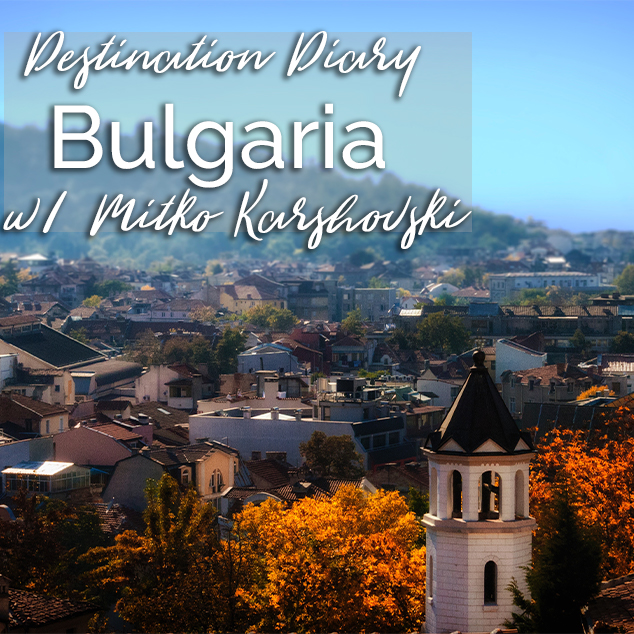 Typically, our destination diary episodes are Heather and I riffing on a place that we've traveled to, but every so often I meet someone who knows a place so well, I just have to have them come on and talk about it. And, even though Bulgaria is very high on my list, I didn't want to have to wait a year or so to put out an episode on it because I don't want other people to wait that long to go.
Joining me today is someone who has been kind enough to bring me beers from Cincinnati and bring Whit a stuffed Hey Hey doll from Moana, who has taught me everything (literally, everything) I know about Bulgaria, who is an integral part of our Location Indie team, and who can spur wanderlust in me about as quick as any person I've ever met, Mitko Karshovski from ThatRemoteLife.com and host of the That Remote Show podcast.
Today's episode has been sponsored by our friends at Tortuga Backpacks. Check them out for the best travel backpacks!
Click here to download the episode directly.
Is Bulgaria on your places to visit next? Which location will you visit first? Let us know @ExtraPackofPeanuts!
Check out the entire library of EPoP Travel Podcasts on Apple Podcasts
In This Episode
04:10 Basics On Bulgaria
05:20 Why Are You The Bulgarian Expert?
08:10 Location, Location, Location
18:45 Getting Around
32:30 10-14 Day Itinerary (Different Seasons)
43:00 When To Go
43:55 Gotta Love Those Prices
51:50 Bulgarian Food…It's Not What You Think
1:00:00 Can't-Miss, You Can Skip, & Do More Of
01:06:45 Great Resources for Bulgaria
Important Links
Getting There:
Getting Around:
Food:
Sofia: Capital, Historic, Architecture
Varna – Beaches, Nature, Nightlife
Plovdiv – Artsy, Hipster, 2019 Culture Capital of Europe
Veliko Tarnovo – City of Tsars, Unique Architecture, Fortresses & Palaces
Bansko – Skiing, Hiking, Up & Coming Digital Nomad Spot
To Do

Wine Region
Wine Tastings
Sozopol – Built Into The Cliffs, Lots of Ruins, Historic
Small Towns To Visit