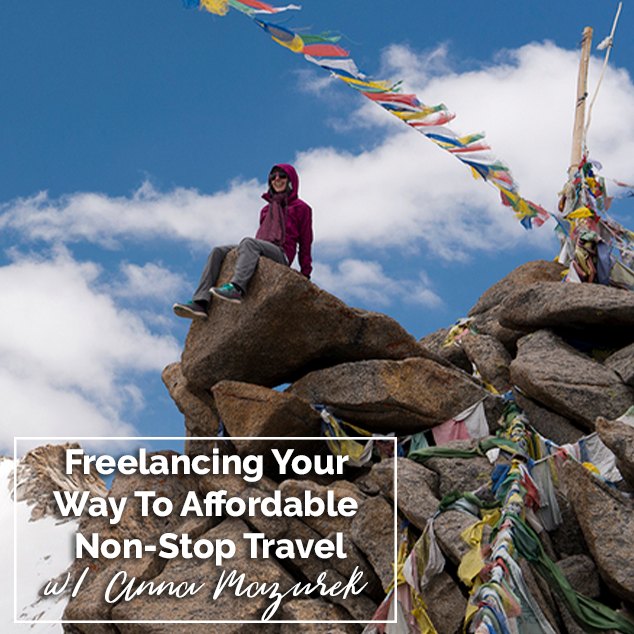 Joining me today is someone whose freelance work has been featured in AFAR, Travel and Leisures and Rolling Stone, who has been to 51 countries on 6 continents and whose book "Good With Money:  A guide to prioritizing spending, maximizing savings and traveling more" shows how she has been able to travel nonstop for 10 years on an average income of $30,000, Anna Mazurek from TravelLikeAnna.com
Today's episode has been sponsored by our friends at Sauv's & Tortuga Backpacks!
Click here to download the episode directly. Are you looking for ways to afford full-time travel? What options are you most excited about? Let us know @PackofPeanuts!
Check out the entire library of EPoP Travel Podcasts on iTunes. Do you have travel questions for Trav about travel or travel hacking? Tweet us @packofpeanuts or Instagram with #askepop to @packofpeanuts, or even on facebook! Anywhere you can find us!
In This Episode
Important Links
Want More?
Leave a Review!
iTunes reviews are one of THE most important factors for podcasts. If you enjoy the show please take a second to leave the show a review on iTunes!