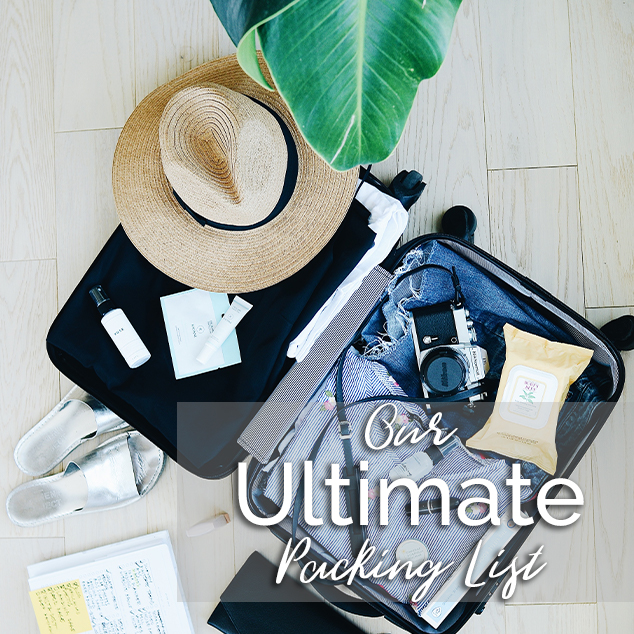 Are you an over-packer? Do you think there is no way that you can travel with only a carry on? Do you have no idea what you should be packing in the first place? Today, we are diving into our packing list and even giving you our checklist so that you can pack for anywhere in the world only using your carry-on luggage. We break down every single item we pack (regardless of how long the trip is) in the following categories; women's, men's, electronics/necessities, and infant/kids stuff and we are hoping that you will find it useful for your next trip. You can signup to get the full packing list at the brand new Extra Pack Of Peanuts website!
Today's episode has been sponsored by our friends at Sauv's & Tortuga Backpacks!
Click here to download the episode directly. What items are your favorite items to take with you on your adventures? Let us know @ExtraPackofPeanuts!
Check out the entire library of EPoP Travel Podcasts on iTunes.
Do you have travel questions for Trav about travel or travel hacking? Tweet us @packofpeanuts or Instagram with #askepop to @extrapackofpeanuts, or even on Facebook! Anywhere you can find us!
In This Episode
Important Links
Women's Packing List Links
Men's Packing List Links
Electronics & Necessities
Kids' Packing List
Additional Links
Want More?
Leave a Review!
iTunes reviews are one of THE most important factors for podcasts. If you enjoy the show please take a second to leave the show a review on iTunes!