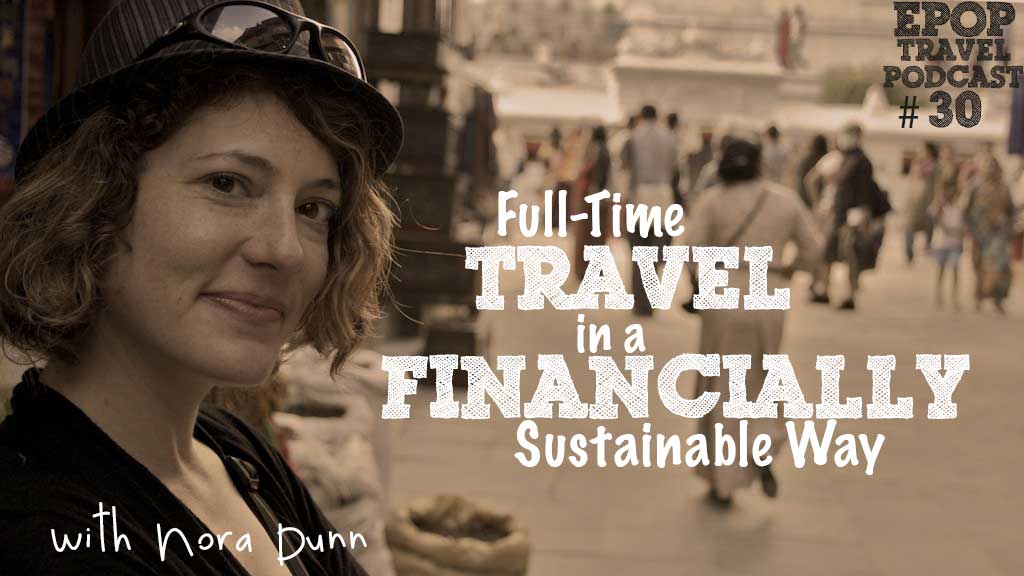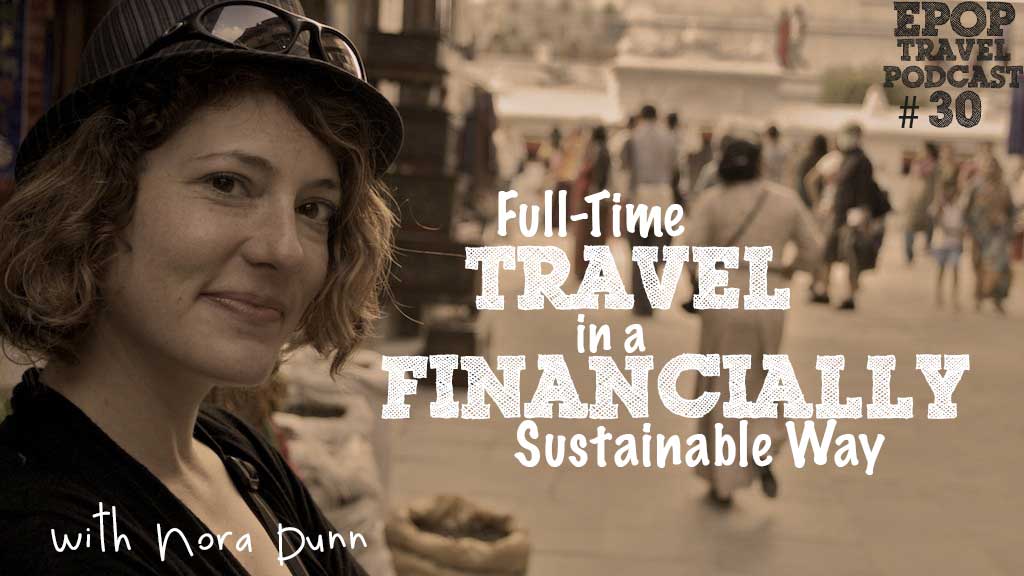 You've once again been regaled by a travel story.  One in which the person telling the story talks about the amazing places they've been, things they've seen, and the foods they've eaten.
It seems like they are always traveling, and you aren't.  You want to do that too, but…how can they afford it?
Enter Nora Dunn, the mastermind behind the fantastic website The Professional Hobo, and someone who has been able to travel full-time for the last 7 years.
Today, she reveals all her secrets for how to live a full-time life of travel in a financially sustainable way.
From how she saved over $63,000 in the last few years on accommodations to how she is able to earn an income from the road, she gives incredible advice that hits on all facets of a full-time traveler's life.
So if you're someone who has always wanted to travel more, whether it is full-time or not, Nora is THE person you want to follow, and this interview is a great starting point!
Right-click to download this episode directly
Check out the entire library of EPoP Travel Podcasts on iTunes (and leave a rating)!
In This Episode:
The two components to financially sustainable travel.
The three keys to spending less money while traveling.
How Nora saved over $63,000 on housing in the first 5 years of her travels.
Living and working on a boat with no sailing skills.
When to start your business to give it the best chance to succeed.
 How to land your first freelancing gig.
The power of reaching out with compliments.
How the Acropolis becomes just "meh".
The combustibility of couples travel vs. the loneliness of solo travel
And much more!
 Links Discussed in This Episode:
I Need Your Help
Nora just gave us some absolutely incredible tips for how to live and work around the world for free, so show her some love by clicking "Tweet This" below:
@hobonora Thanks for the awesome tips on financially sustainable #travel on the EPoP Podcast w/ @PackofPeanuts. You rock!