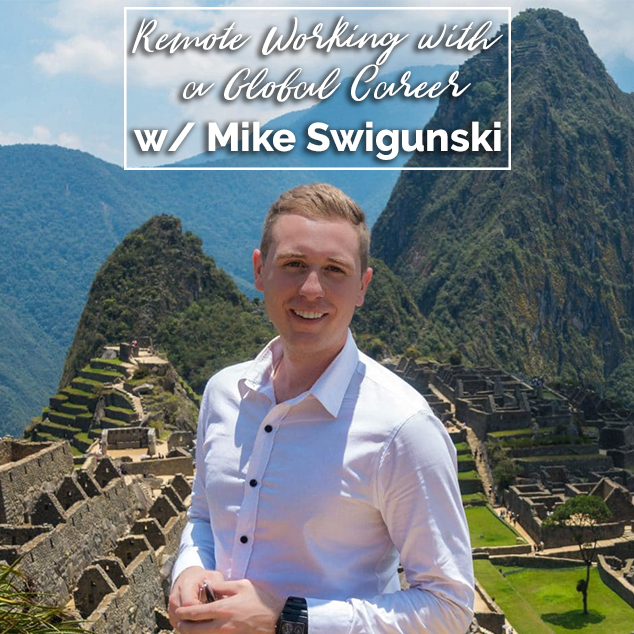 Joining me today is someone who has been traveling and working from the road for over 2900 days and who has visited 573 cities and 73 countries, Mike Swigunski from GlobalCareerBook.com.
Today's episode has been sponsored by our friends at Chase. Check out one of our favorite travel credit cards, the Chase Sapphire Preferred® Card, by going to CreditCards.com/EPOP.
Click here to download the episode directly.
Are you interested in remote work? What is holding you back? Let us know by tagging us in a post on Instagram at @ExtraPackofPeanuts.
Check out the entire library of EPoP Travel Podcasts on Apple Podcasts.
In This Episode
Important Links
Want More?
Leave a Review!
iTunes reviews are one of THE most important factors for podcasts. If you enjoy the show please take a second to leave the show a review on iTunes!