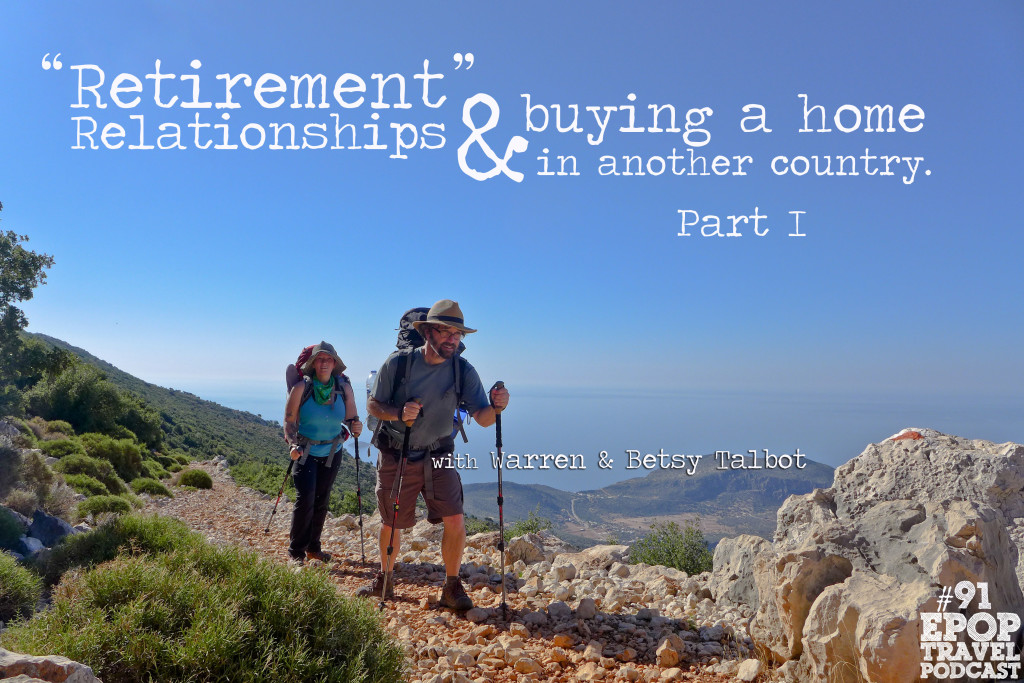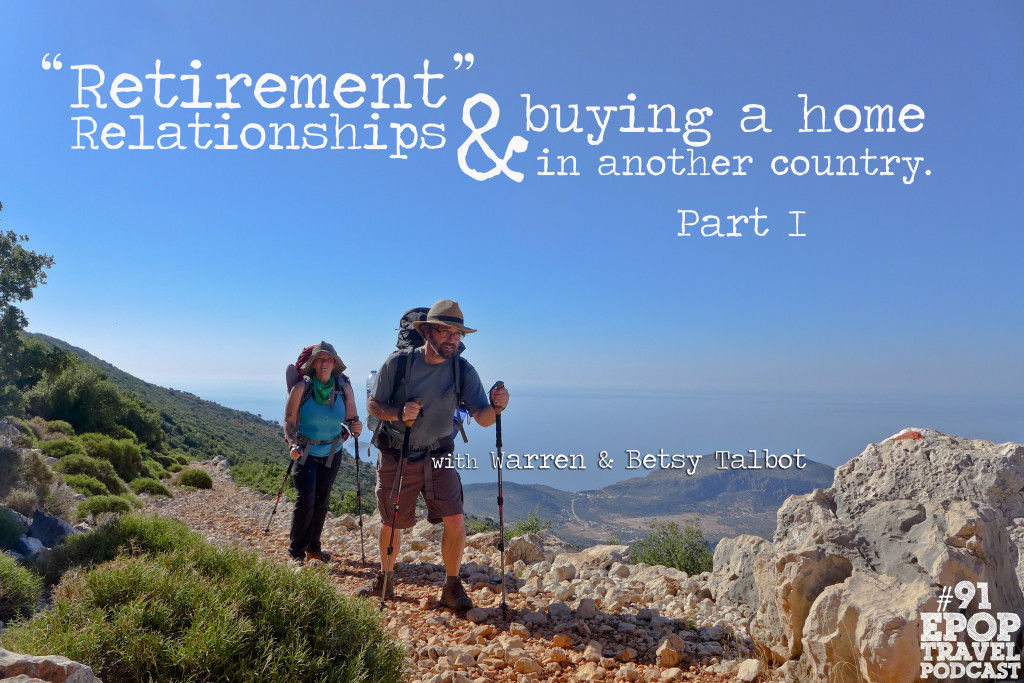 Would you rather eat Thai food tonight, or go eat food in Thailand?
After seeing some of their friends having health issues in their 30's Warren and Betsy Talbot sat down to a serious conversation to decide what they wanted their life to be like.
The next day they started Married with Luggage and laid out a budget.
And two years later they set out on around the world trip which has turned them to full-time travelers.
In this portion of our interview, Warren and Betsy chat about their decision to become nomadic, getting out on the road, and how, 4 years later, they bought a house in Spain to function as their home base.
With great advice that I know I'll be following soon, this is an interview for people on all stages of their journey. From those considering the lifestyle to those who have been on the road for a while, there is something here for everyone!
Join us tomorrow for part II of this interview, where we talk more about the care and feeding of a relationship on the road and some money-saving tips & tricks.
Right-click to download this episode directly
Check out the entire library of EPoP Travel Podcasts on iTunes
In This Episode:
The impetuous to start traveling more.
Where they were spending all their money.
The individual challenges they faced with their decision.
How the housing market crash affected their choices about their home.
The mental stress that comes with renting your place while traveling.
How to establish a home base as avid travelers.
Buying a house in Spain
The benefits of getting in with the local community.
and much more!
Links Discussed in This Episode:
I Need Your Help
Warren & Betsy share some seriously awesome advice in this episode, help spread that advice around and click "Tweet This" below.
@WarrenTalbot & @BetsyTalbot join @PackofPeanuts to give awesome advice on #travel & finding your perfect home base → http://bit.ly/1wsh16n
Help Us Catch Tim Ferriss on iTunes!
We just hit our original goal of 100 reviews on iTunes, which means we are the top-rated travel podcast (and which means I'm giving out $100)!
Now, we're gunning to catch Tim Ferris's new podcast and I have a surprise in store if we do. Help out and leave a review on iTunes:
Click this link: Leave a review on iTunes
Hit "View in iTunes" on the left-hand side under the picture.
Leave an honest review.
You're awesome!