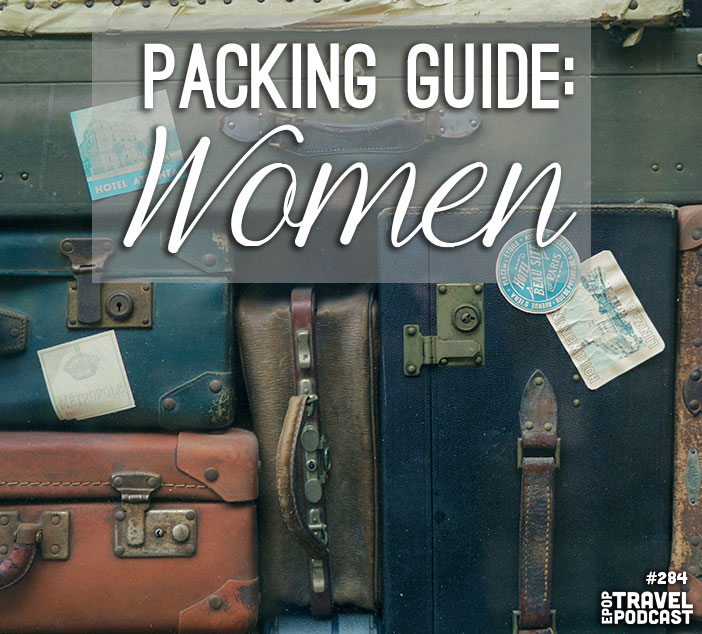 Podcast: Play in new window | Download | Embed
If you've ever wondered how you could travel with just a carry-on, Heather's here to show you the way! If she can do it, anyone can!
She's broken it down into sections, and any products mentioned specifically can be four below in the links section! Time to get out your packing list and start comparing!
What would you cut or add to Heather's list? Let me know @PackofPeanuts!!
Today's episode has been sponsored by our friends at Tortuga Backpacks!
Check out the entire library of EPoP Travel Podcasts on iTunes
In This Episode
05:54 The most important thing you can do when you pack!
09:12 The Tops
11:33 The Bottoms
13:16 Comfort Clothes
14:42 The First Thing to Cut
15:50 Shoes
17:00 Winter
19:57 Items on the Plane
22:02 Beauty
23:00 The Inside of the Tote Bag
Links
Want More?
Leave a Review!
iTunes reviews are one of THE most important factors for podcasts. If you enjoy the show please take a second to leave the show a review on iTunes!
Click this link: Leave a review on iTunes
Hit "View in iTunes" on the left hand side under the picture.
Leave an honest review.
You're awesome!