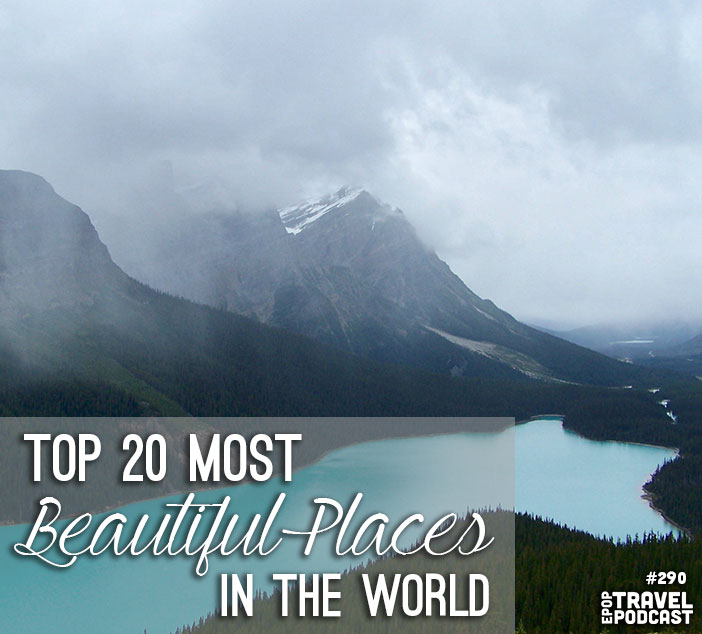 In this special 3 part collaboration, Trav & Jason go over the most beautiful places in the world that they've been!
On Zero to Travel you'll find 20-11, here you'll find 10-1, and on the Location Indie podcast we're doing a Top 16 Places We Want To Visit as a bonus episode!
We're also very excited to announce that Location Indie, only open to the public a couple of times a year is (if you're listening live) open! Check it out here: www.LocationIndie.com!
If you're interested in the "Norway Flop" that Trav mentions in the podcast, here's the link!
Where are the most beautiful places you've been? Let me know at @ExtraPackofPeanuts!!
Today's episode has been sponsored by our friends at Tortuga Backpacks!
Check out the entire library of EPoP Travel Podcasts on iTunes
In This Episode
08:43 We forgot these on Jason's podcast! New honorable mentions.
14:01 A place Jason has been trying to go for years!
21:00Number 4's islands and temples
32:00 Hikes all around
44:00 It's time for our the most BEAUTIFUL places in the world
Want More?
Leave a Review!
iTunes reviews are one of THE most important factors for podcasts. If you enjoy the show please take a second to leave the show a review on iTunes!
Click this link: Leave a review on iTunes
Hit "View in iTunes" on the left-hand side under the picture.
Leave an honest review.
You're awesome!