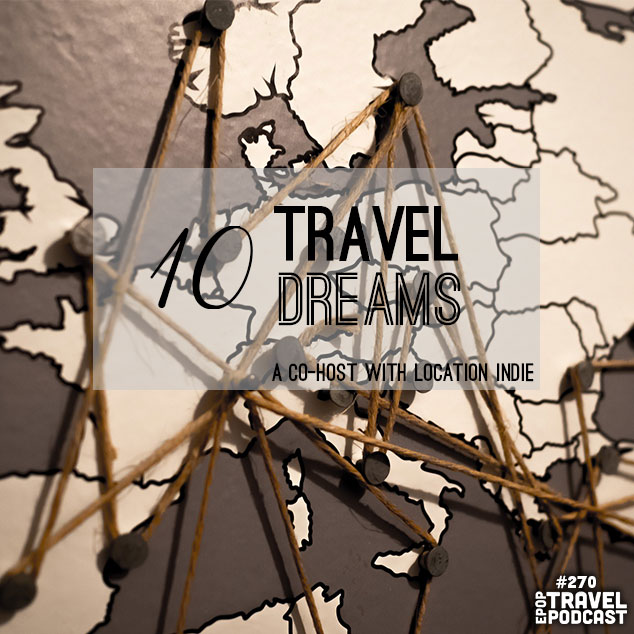 Click here to download this episode.
This week we're co-hosting an awesome episode from our other podcast, Location Indie!
Jason and I decided to record a whole podcast about travel and we thought, well, why not post this to our travel sites too?
So today we chat about our top 5 travel dreams each, with, of course, a million honorable mentions. Because when you start talking about travel the list only ever gets bigger!
What's your travel dream? Let me know @ExtraPackofPeanuts!!
Today's episode has been sponsored by our friends at Tortuga Backpacks!
Check out the entire library of EPoP Travel Podcasts on iTunes
In This Episode
06:30 Trav starts off breaking the rule
10:00 The last state
13:00 Can you help us do these?
16:00 Africa
19:00 Ghost cities
22:27 Getting outside & doing awesome things
32:00 The campervan lifestyle
Want More?
Leave a Review!
iTunes reviews are one of THE most important factors for podcasts. If you enjoy the show please take a second to leave the show a review on iTunes!
Click this link: Leave a review on iTunes
Hit "View in iTunes" on the left-hand side under the picture.
Leave an honest review.
You're awesome!