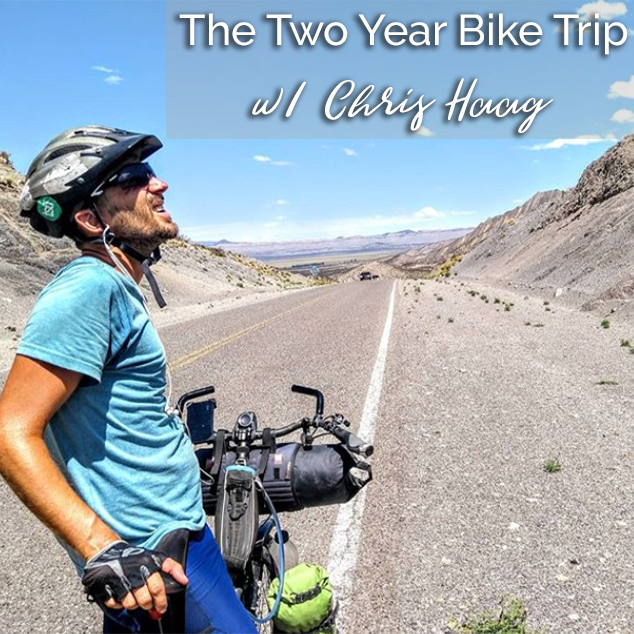 Joining me today is someone who fell in love with biking in the city of Detroit, who enjoys being (and peeing) outdoors, and who is on a two-year bike trip from Alaska to the southern tip of Argentina, Chris Haag from ThePlacesIPee.com.
Today's podcast is sponsored by Oregon State University ECampus.
Have you ever done a digital detox? Let us know by tagging us in a post on Instagram at @ExtraPackofPeanuts.
Check out the entire library of EPoP Travel Podcasts on Apple Podcasts.
Click here to download this episode directly!
In This Episode
3:16 Being and Peeing Outdoors
6:10 Riding a bike from

Alaska to the southern tip of Argentina

9:49 Budgeting for an Epic Biking Trip
14:00 What To Do When Reality Sets In
26:30 Getting Stuck in Sticky Situations
30:55 Advice for Other Riders
27:18 Most Difficult Places to Ride 
35:03 Mental Toughness 
39:10 Passing Time While Riding 50 Miles a Day 
41:00 Favorite Places to Ride
52:18 Facing the Unexpected
1:08 Better Than You Imagined?
Important Links
Want More?
Leave a Review!
iTunes reviews are one of THE most important factors for podcasts. If you enjoy the show please take a second to leave the show a review on iTunes!