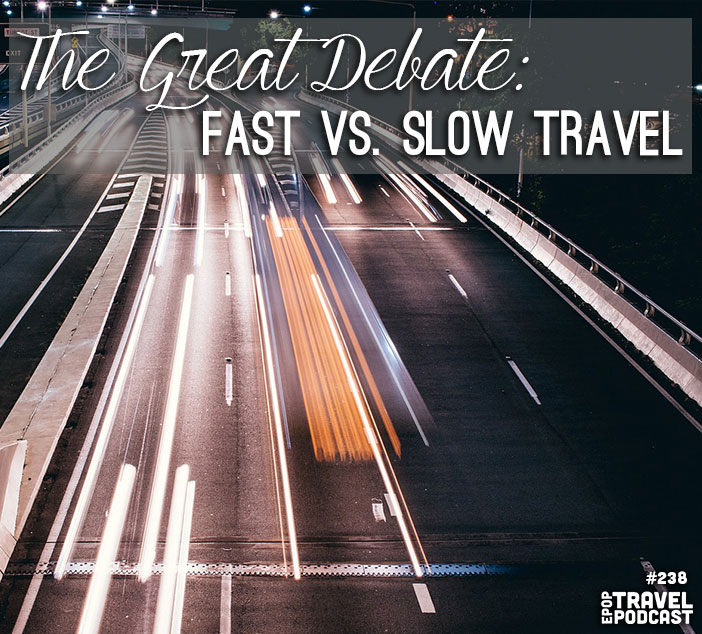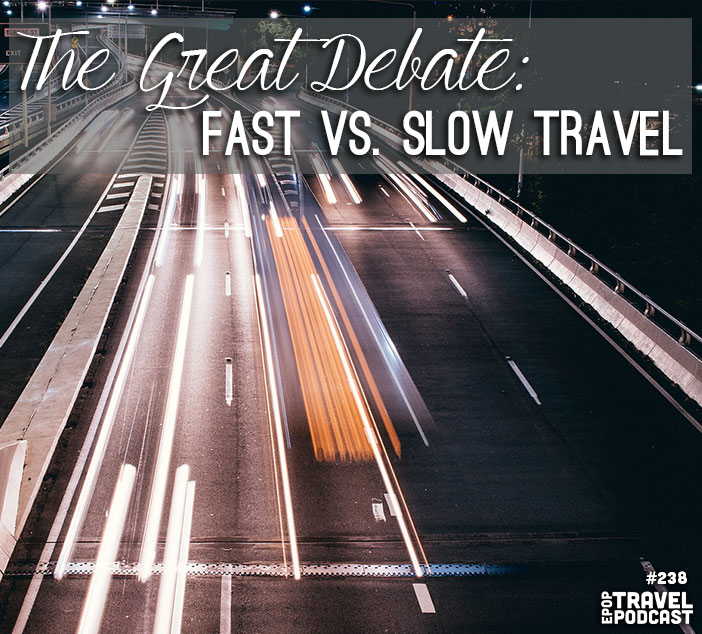 Slow vs. Fast Travel.
It's a debate as old as time, and here to argue it with me is Jason from the Zero to Travel podcast!
We start out with the trip that sparked the debate, one that could be considered either fast or slow depending on how you define each of those, but that for me is actually pretty slow.
There are points for both sides, which actually saves you money? Which gets you the best food? What gets you the most out of your trip?
But remember, if you're traveling, you're already winning!
Let us know if you have any other topics you'd like for a debate, we're happy to throw down anytime!
Click here to download this episode directly
Today's episode has been sponsored by our friends at Tortuga Backpacks!
Check out the entire library of EPoP Travel Podcasts on iTunes
In This Episode
06:00 The trip that sparked the debate
09:00 The opening salvo, complete with a rhyme (Jason's playing dirty!)
13:00 Take advantage of every day.
21:00 The sights? or The People?
27:00 Money, money, money
31:00 Find the good food!
Want More?
Leave a Review!
iTunes reviews are one of THE most important factors for podcasts. If you enjoy the show please take a second to leave the show a review on iTunes!
Click this link: Leave a review on iTunes
Hit "View in iTunes" on the left-hand side under the picture.
Leave an honest review.
You're awesome!