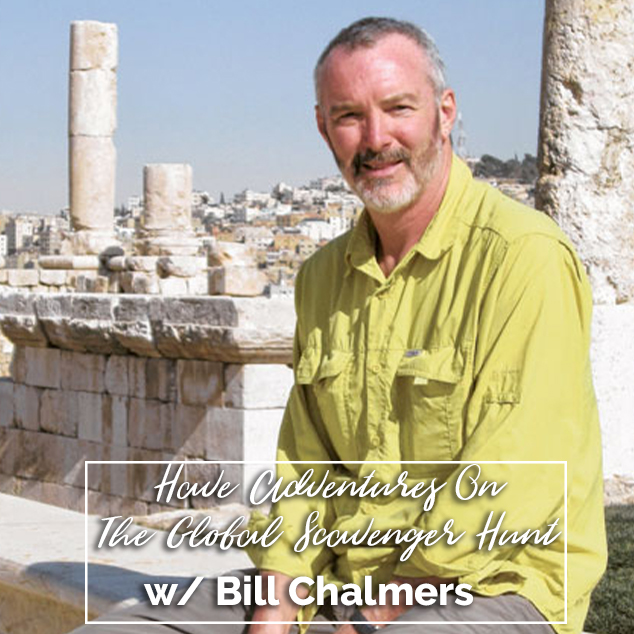 Joining me today is the winner of the 1989 Human Race, where he traveled 40,000 miles in 17 days, someone who was named "The World's Greatest Traveler" by National Geographic Traveler in 2002, and who is the founder and Ringmaster of The Global Scavenger Hunt, Bill Chalmers from GlobalScavengerHunt.com
Today's episode has been sponsored by our friends at Chase. Check out one of our favorite travel credit cards, the Chase Sapphire Preferred® Card, by going to CreditCards.com/EPOP.
Click here to download the episode directly.
Would you want to participate in The Global Scavenger Hunt? Would you do it more for fun or to win? Let us know by tagging us in a post on Instagram at @ExtraPackofPeanuts.
Check out the entire library of EPoP Travel Podcasts on Apple Podcasts.
In This Episode
Important Links
Want More?
Leave a Review!
iTunes reviews are one of THE most important factors for podcasts. If you enjoy the show please take a second to leave the show a review on iTunes!