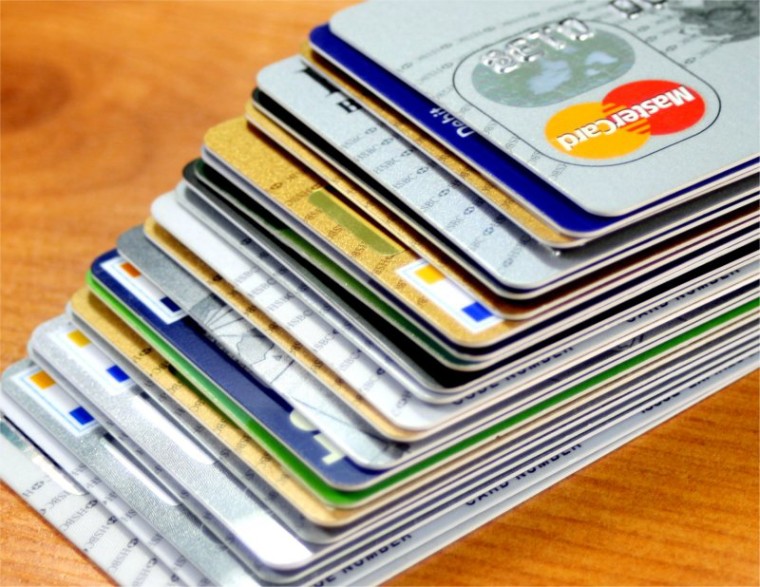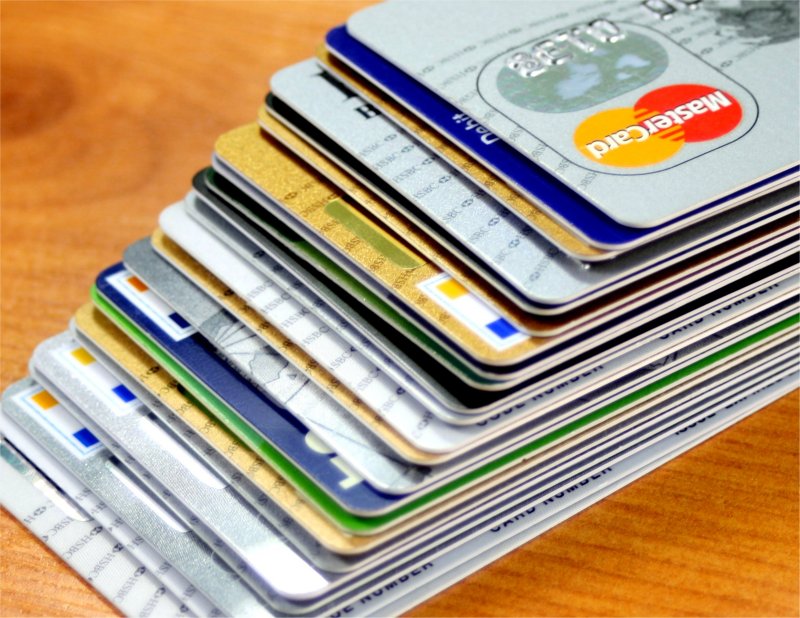 Updated 11/2/2017
Earning frequent flyer miles and travel rewards through credit card sign-up bonuses is far and away the best way to get large chunks of points quickly.
In fact, it's the way that I've earned over 90% of my 3 million frequent flyer miles in the last four years.
However, when deciding which credit cards are right for you, there is one thing you must be keenly aware of:
The minimum spend requirement.
When most of the top end credit cards offer a sign up bonus, they also require you to spend a certain amount of money in a short period of time to get that bonus.
For example, they may require you to spend $3,000 in the first 3 months in order to get a sign up bonus of 40,000 points.
Always, always, always make sure you can meet the minimum spend requirement before opening the credit card.
If you don't, you won't be getting the points (and no amount of begging will change that).
If you're not a big spender, don't worry, neither am I.  Here are lots of ways to help you meet the minimum spend requirements and make sure you get your sign up bonuses.
Simple, Effective Ways to Meet Minimum Spend Requirements
1.  Use a credit card for all your regular spending-  This is a no brainer.  Instead of using cash, make sure to use a credit card for all your regular purchases, such as groceries, gas, etc.  And don't forget that some cards even give bonus points for certain categories!
2.  Pay your insurance bills in bulk-  Oftentimes, car insurance and health insurance companies will give a discount if you pay in 6 month or yearly chunks vs. month by month.  Pay a large chunk ahead of time, save money and meet minimum spends!
3.  Prepay monthly expenses-  Do you have known monthly bills like a cellphone, cable, electric, or even a gym membership?  Instead of paying each month, ask to prepay a larger chunk in advance.  Most companies will let you pay ahead and get credit.
4.  Make big purchases (that you already had planned)-  Never, ever make frivolous purchases just to make a minimum spend.  No, you don't need a new tv, couch, or puppy just because you have a minimum spend to meet.  However, if you know you have big purchases, open up cards around that time so the big purchases can help you meet the requirement.
5.  Donate to charity-  Most charitable organizations take credit cards.  This is a win-win for everyone; you're helping others out and you're helping yourself make a minimum spend.
6.  "Donate" to Kiva.org- Kiva.org is an incredible microfinancing organization that works with people in developing countries to give them loans.  They have a 99% track record of paying back the loans, so it's not exactly donating.  You're giving money now (credit cards are accepted) and getting paid back that money at a future date.  Best of all, in between, the person is using the money to better their life, and you get to choose exactly who the money goes to!
7.  Tithe ahead of time- If you regularly give money to a religious organization every week or month, consider giving a large chunk ahead of time.
 Using Gift Cards To Meet Minimum Spend Requirements
8.  Buy merchant branded gift cards (restaurants, gas stations, stores, online shops, etc)–  You can buy gift cards to all types of places, from Applebees to Home Depot to GAP to Exxon.
These "branded" gift cards don't usually have any extra fees associated with them (so a $50 gift card costs $50), so buy them and stash them for later.  Just make sure you remember to use them.
9.  Buy Visa gifts cards-  Unlike merchant gift cards, Visa gift cards will have an activation fee (somewhere between $3-$7) but they have the advantage of being able to be used anywhere.  If you're not able to make a minimum spend, buy some of these during the minimum spend period and then use them at your leisure.
10.  Amazon Gift Cards- Amazon gift cards are an awesome way to meet minimum spends.  Amazon sells almost everything (and is usually the cheapest), their gift cards don't have any fees attached to them, and they never expire.
Buy Amazon gift cards now and use them on whatever you want in the future.  Or, give them as gifts!
11.  Buy PayPal gifts cards- Some places allow you to buy PayPal gifts cards with credit cards.  If you find a place that still allows it, take advantage.  Load up your PayPal account with gift cards and use that to pay for items you buy online or even to pay other people. Using this to meet a minimum spend is great, but don't abuse it! We wouldn't want your PayPal account to get shut down!
12.  Money Orders- There are some grocery stores (usually smaller, locally run ones) that allow you to buy money orders with a credit card at no charge.  You can then buy a money order with a credit card and then deposit the money order in to your bank.
Some grocery stores even let you use your Visa Gift Cards from #9 to buy money orders, which you can use to pay off your credit card. Just make sure you get one with a PIN so you can use it as a debit card!
However, please do your research and proceed with caution as this can cause you problems with your bank account if done incorrectly, and you want to make 100% sure you get the right types of giftcards. Some internet research required.
 Getting Others to Help To Meet Minimum Spend Requirements
13.  Add an authorized user-  Adding an authorized user means that someone else will get a credit card with their name on it but that is tied to your account.  They can spend freely with this card.
If you need help making a minimum spend, consider adding a friend or family member you trust as an authorized user, allowing them to spend money that counts toward your minimum spend, and have them pay you back in cash or a check.
Just be careful: Anything they spend will be your responsibility to pay off, so make sure you trust them to pay you back!
14.  Pick up the tab when you're out with a friend (cheapskate version)- Out to eat or for drinks with friends?  Pay the entire tab on your credit card and get them to reimburse you for their part with cash.
15.  Pick up the tab when you're out with friends (moneybags version)-  Treat your lucky friends or family members by picking up the entire tab on your credit card..and not asking for any money back!
Ways to Meet Minimum Spends That Will Cost You a Little Bit Extra
The following methods will cost you money (usually around 2-3%) but might make sense in order to hit your minimum spend. 
It may make sense in order to meet a minimum spend, but I wouldn't do it otherwise.
16.  Pay your mortgage-  Plastiq allows you to pay your mortgage with certain credit cards (unfortunately AMEX and Visa do not work), but it costs a fee of over 2%. You can any card to pay other things like rent, employees, friends, etc.
17.  Pay your student loans-  Some colleges may allow you to pay your student loans with a credit card, but they almost always levy a pretty big fee.  Inquire at the financial aid office. You can also purchase Gift of College gift cards at retailers to put towards your education, 529 plan, or pay off your student loans!
18.  Pay your rent-  You can pay your rent with a credit card through a variety of services like RadPad, RentMoola, and RentShare.  Most charge around 3%.
19.  Pay your taxes- You can pay your US taxes with a credit card.  Here's the IRS's list of all the services that they allow.  The lowest charge is 1.87%.
20.  Transfer Money via Paypal- Paypal allows you to transfer money or pay someone with a credit card.  However, they take a 3% cut, which is pretty hefty.  They are also known to shut down accounts if you consistently transfer money back and forth.
21. Pay friends who pay you back- With mobile payments becoming the norm, services are popping up left and right that let you transfer money to friends.
Remember those Visa Gift Cards you bought? You can load them into numerous payment apps to pay friends, who then give you cash! Your mileage may vary with these apps, so make sure you do your research.
Pro Tip: Cash Advances- The Devil is in the Details
Cash advances don't count towards your minimum spend. They also incur hefty fees (sometimes as high at 25%!!!)
Contact your credit card customer service and set your cash advance limit to $0. This prevents you from accidentally doing a cash advance. If you try to do one, the card will just decline.
Better safe than sorry!
Final Word(s)
There are many different ways that you can use to meet minimum spend requirements, most of which require just a small amount of effort and won't cost you anything extra.
So before opening a credit card, always make sure that you can meet the minimum spend requirement – so that you can get that sweet sign up bonus and travel for free!
But don't forget to think about all your options, not just your "natural" spending habits.
What are some of your favorite ways for meeting minimum spend requirements?  Let me know in the comments below, and I'll continually add them to the list above!
FURTHER READING (POSTS HANDPICKED FOR YOU…BY US!)
None of that automatic "read more" stuff you'll see everywhere else on the internet!
If you liked this post, then you'll love these as well: