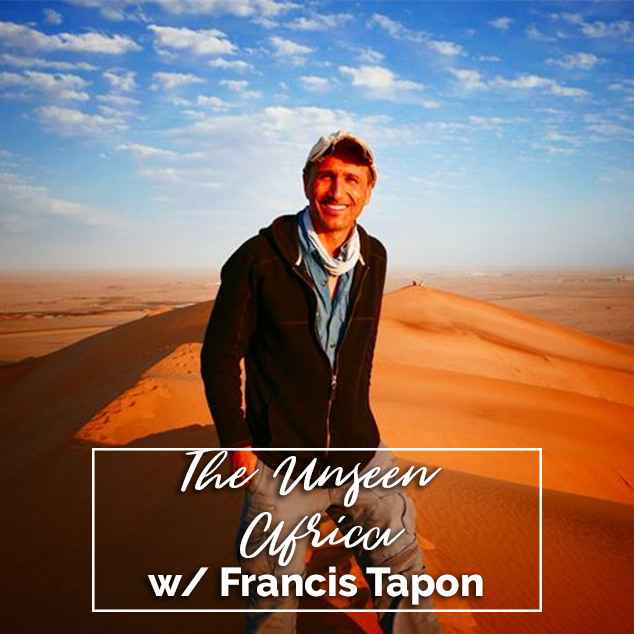 Joining me today is the author of one of my favorite books, The Hidden Europe, creator, producer, star and everything else of The Unseen Africa, and a man who has probably had more adventures in the last 3 days than I've had in my entire life, Francis Tapon of WanderLearn Podcast. I am so happy to have him back on the show since we last spoke almost exactly 4 years ago or 275 episodes but who is counting. Today, we are diving deep into The Unseen Africa project which includes a book and a video series and is a must-read/see for everyone! Bonus: if you are a lover of pop quizzes and my failing them (mostly) then you will find extra joy in this episode!
Today's episode has been sponsored by our friends at Tortuga Backpacks & Sauv's!
Click here to download the episode directly. How did you do with the pop quizzes? Let us know @ExtraPackofPeanuts!
Check out the entire library of EPoP Travel Podcasts on iTunes.
Do you have travel questions for Trav about travel or travel hacking? Tweet us @packofpeanuts or Instagram with #askepop to @extrapackofpeanuts, or even on Facebook! Anywhere you can find us!
In This Episode
Important Links
Want More?
Leave a Review!
iTunes reviews are one of THE most important factors for podcasts. If you enjoy the show please take a second to leave the show a review on iTunes!