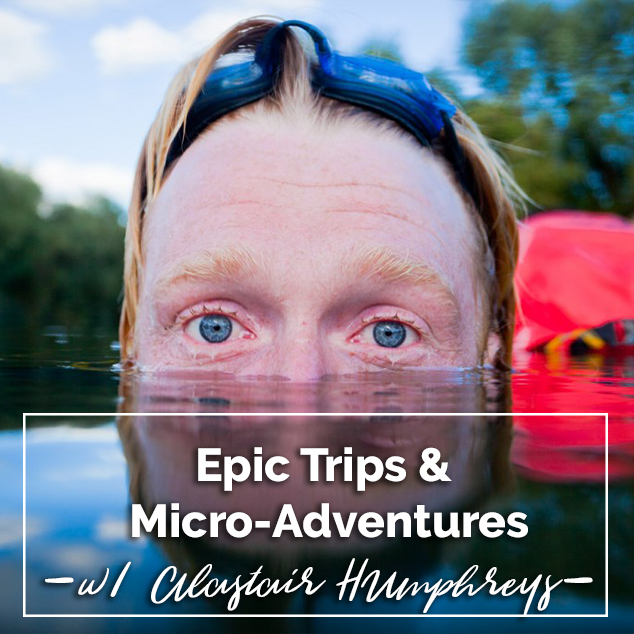 Do you allow your lack of funds to dictate your travels or lack thereof? Are you looking for an epic adventure or are you more of a micro-adventurer? Today's guest is someone whose accomplishments will make you feel slightly guilty you didn't hit the gym yesterday since they include cycling around the world for 4 years, rowed across the Atlantic Ocean, pulled a 600-pound sled across the Empty Quarter desert & for good measure, completed an unsupported trek across Iceland by foot and pack-raft.
It's no wonder that he was the 2012 National Geographic Traveler of the Year, and Geographic Magazine calls him "Slightly bonkers but this a wonderful thing", Alastair Humphreys from AlastairHumphreys.com and author of 10 books, including the latest My Midsummer Morning.
Today's episode has been sponsored by our friends at Tortuga Backpacks & Sauv's!
Click here to download the episode directly. Would you ever consider an epic adventure like Alastair or are you more of a micro-adventurer? Let us know @ExtraPackofPeanuts!
Check out the entire library of EPoP Travel Podcasts on iTunes.
Do you have travel questions for Trav about travel or travel hacking? Tweet us @packofpeanuts or Instagram with #askepop to @extrapackofpeanuts, or even on Facebook! Anywhere you can find us!
In This Episode
Important Links
Want More?
Leave a Review!
iTunes reviews are one of THE most important factors for podcasts. If you enjoy the show please take a second to leave the show a review on iTunes!