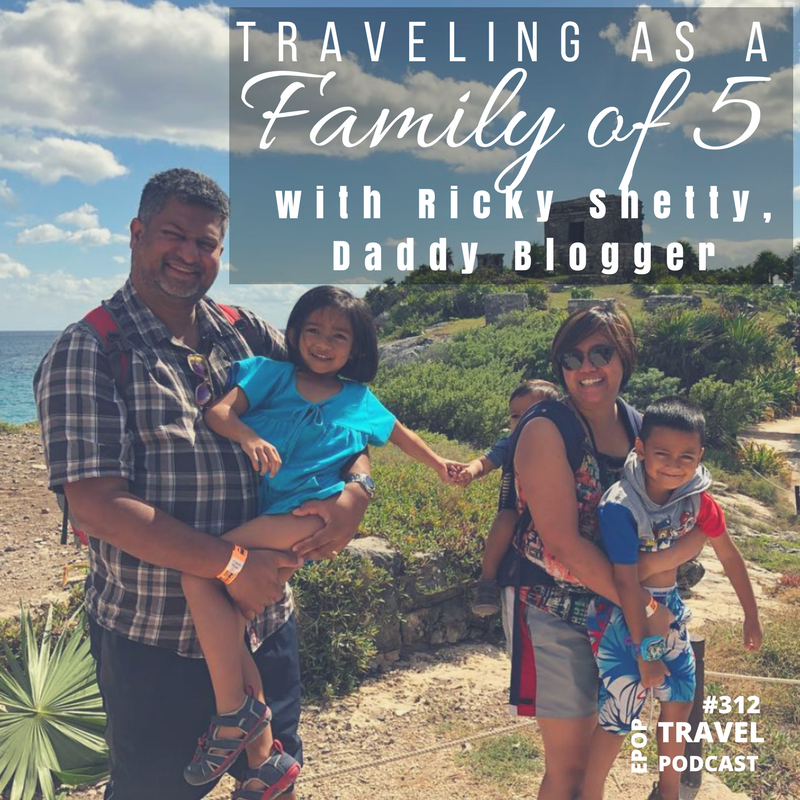 Many people think their traveling days are over when they have kids, but not Ricky Shetty.
Ricky and his wife, Anne, started traveling the world full-time after they had their third kid, and they have some audacious travel goals for their young family!
In today's episode, learn the joys and challenges of traveling to every country in the world as a family of five, with Ricky Shetty of DaddyBlogger.com.
Click here to download the episode directly
Have you ever traveled with kids, or do you want to try? Let us know @ExtraPackofPeanuts!
Check out the entire library of EPoP Travel Podcasts on iTunes
In This Episode
Important Links
Want More?
Leave a Review!
iTunes reviews are one of THE most important factors for podcasts. If you enjoy the show please take a second to leave the show a review on iTunes!